WebRTC.ventures builds beautiful custom applications with live video and audio for a variety of industries and use cases. Our innovative solutions connect people with the world around them, no matter where they live. From telehealth and video conferencing to broadcasting and more, we have a track record of bringing our clients' visions to life.
We've created two pages to showcase our work: Our WebRTC Development Client Successes page and our Telehealth Solutions Client Successes page. See what our clients had to say about working with us!
Custom WebRTC development
Live video and audio applications allow people to connect regardless of the distance between them. We're passionate about leveraging technology to bring people together with beautifully designed and easy-to-use applications. Take a look at some of the custom WebRTC development work we've done!
"I am grateful to have found WebRTC.ventures. They have been instrumental in the development of TheirStory. My only wish is that I found them sooner."

Zack Ellis, Founder, TheirStory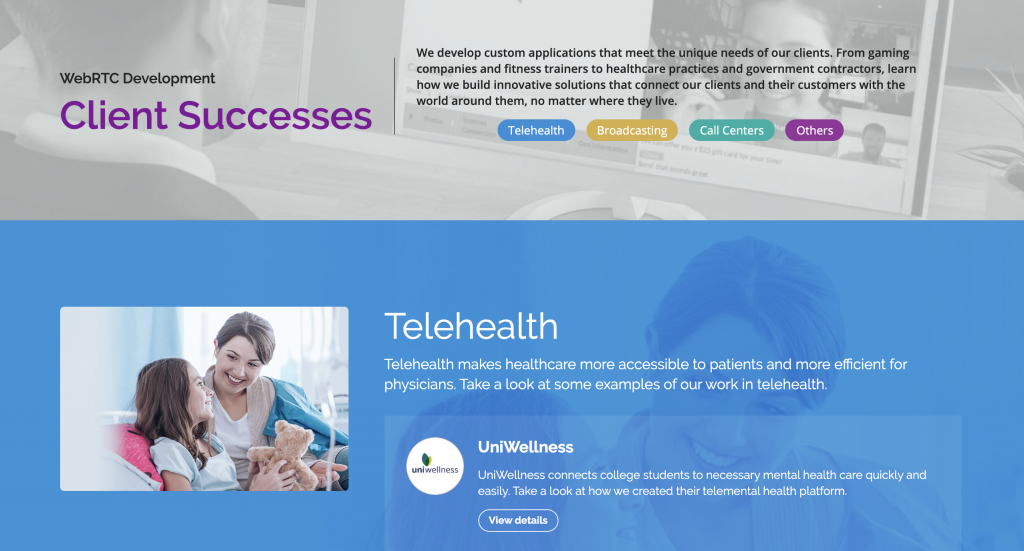 Custom telehealth applications
With no downloads required, WebRTC makes telehealth platforms easily accessible for patients and providers. Our custom telehealth applications eliminate barriers to healthcare access while making healthcare more efficient. Take a look at some of the custom work we've done in telehealth!
"Working with WebRTC.ventures felt like an extension of our team. The team was dedicated, reliable, and easy to work with."

Dr. Emad Almusa, Founder, ZiYou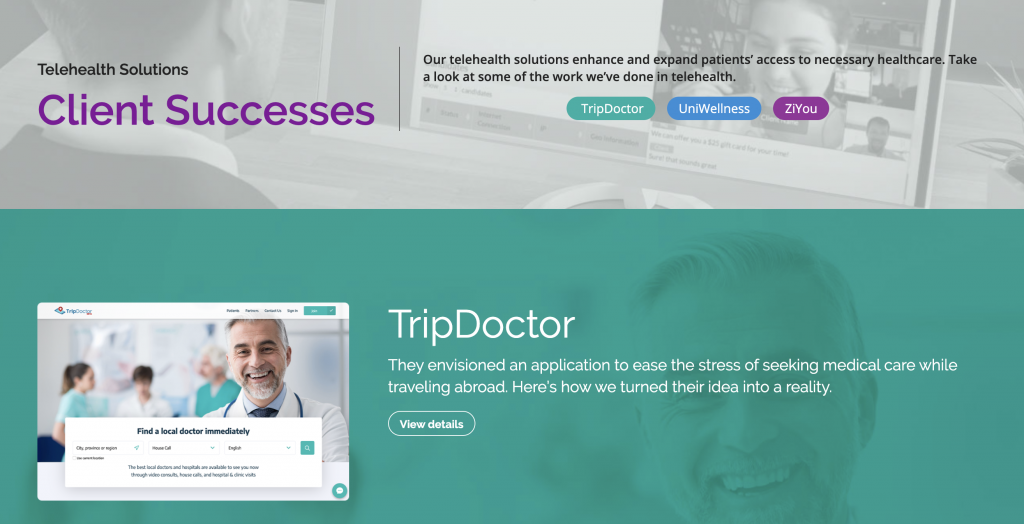 Ready to get started?
With over 200,000 hours of experience building real-time applications, our team is ready to make your vision a reality. Contact us to get started on your custom WebRTC application today!