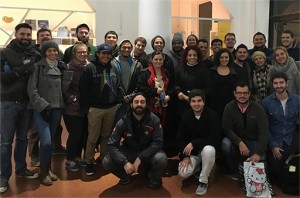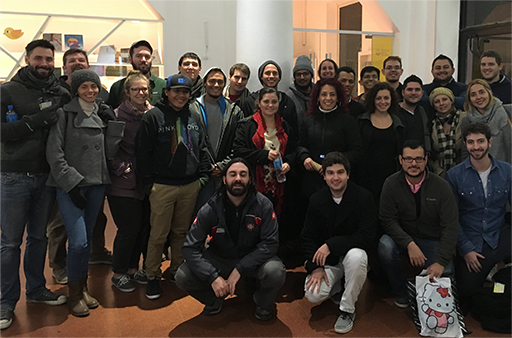 We hire and contract directly with all of our team members. We do NOT work through agencies. If you are an agency or recruiting firm, please do not waste your time contacting us. 
Current Job Openings:
WebRTC Engineer (North/Central/South America-based)
Multiple full-time opportunities as Contractors and Employees are available.
Location: Remote. However, as we work in a very agile team environment, we can only accept applications from those residing in North, Central, or South America 
Join our growing team of WebRTC engineers! We build live video applications for a variety of industries and seek additional talent to meet high demand. We are looking for full stack developers with a strong technical background that ideally includes work in WebRTC or similar technologies. Experience working in a collaborative, client-facing environment and English fluency for business/technical meetings is a must.
Responsibilities
Development and architecture of web and mobile applications.

Focus on WebRTC using a variety of open source and commercial platforms.

Experience working in agile teams using Scrum or Kanban methodologies.

Strong communication and technical skills. This position requires daily communication with our team and our clients. English fluency for business/technical meetings is a must.

Attend daily/weekly stand ups and demos by voice and video.

An entrepreneurial mindset: the ability to quickly identify problems, overcome challenges, and provide timely solutions to ensure the best possible outcome for our clients and our business.

Ability to work from home or remotely with a strong internet connection, on your own equipment and between Eastern or Central US business hours.
Preferred Technical Skills
Masters / Bachelors degree in Computer Science or equivalent experience

WebRTC

ReactJs / Node.js / Javascript

Experience implementing REST API's and Webhooks

Docker / Kubernetes

IaaS platforms (AWS, GC and Digital Ocean)

Experience with media servers such as Janus and Jitsi

Solid networking knowledge (OSI network layers, TCP/IP)

Understanding of Telephony and real-time communication concepts (SIP, Trunking, ICE, STUN/TURN)
Additional Desired Qualifications
Experience with SIP and media proxies (Kamailio, rtpengine) and telephony platforms (Asterisk, Freeswitch, voxeo)

Experience with web servers/reverse proxies (Nginx, haproxy, Apache, Tomcat)

Selenium and/or Puppeteer

Front end development skills

Python

iOS/Android Native development

React Native

Experience with video streaming technologies such as HLS, RTMP, etc
To apply, please send your CV/Resume in English to jobs@webrtc.ventures. Direct applications only, no agencies!
About WebRTC.Ventures
WebRTC.ventures is a software design & development agency founded as AgilityFeat Inc. in 2010 in the United States. Our team of more than 60 developers, designers, and project leads have been building development expertise since that time. Working remotely from all around North and South America, we specialize in building live video applications for many industries, especially healthcare.  We also perform custom development services for a wide range of industries.