A passionate group of designers and developers
Our Vision: At WebRTC.ventures, We bring people together by closing geographical gaps using real time communication.
Our Mission:  Using the best talent possible, we build innovative solutions that enable the communication of the future. We enrich and facilitate people's lives with apps that better connect them with the world around them, no matter where they live.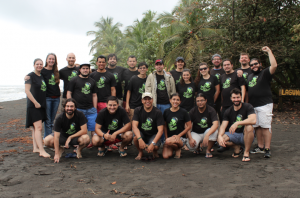 Our team at WebRTC.ventures hails from all around North and South America, and we serve clients around the world. We are experts at working remotely, which is part of what makes us so passionate about WebRTC.  We didn't invent WebRTC – but we love building apps with it and are experts in applying it to many use cases.  WebRTC is great for collaboration and remote work, but regardless of the industry you hail from, we are excited to build disruptive and cutting edge video applications for you!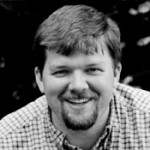 Arin Sime, CEO
Arin is the founder of WebRTC.ventures, and also author of O'Reilly Media's video course "Introduction to WebRTC." He edits RealTimeWeekly.co, a free newsletter on real time technologies including WebRTC. Arin studied Electrical Engineering at the University of Virginia, and later went on to obtain a Masters in Management of IT from UVa. He has been a developer and leader for 18 years, working in a variety of industries. He is also a regular conference speaker on a variety of topics including WebRTC, startups, development and management techniques.  Arin lives in Charlottesville, Virginia.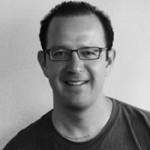 David Alfaro, Chief Architect and Development Lead
David Alfaro and Arin co-founded development operations for AgilityFeat in 2011 and have been working together ever since to deliver projects for our clients.  For WebRTC.ventures, David serves as the technical architect of our applications and guides our teams on best practices.  David helps us to ensure we have the best technical talent available, and that the applications we build are scalable well designed.  David is originally from Costa Rica.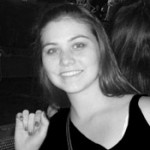 Mariana Lopez, User Experience Lead
Mariana is often the most frequent point of contact for our clients at WebRTC.ventures.  She started her career as a software developer in Costa Rica, but then studied at Carnegie Mellon University for a Masters in Human Computer Interaction.  In addition to leading the interaction design efforts for our projects, she also helps lead our teams and works closely with our clients on crafting the requirements and design of each application.  Mariana has also presented at conferences in the US on design patterns for real time applications.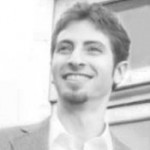 Germán Goldenstein, Developer
Germán hails from Buenos Aires in Argentina and is a key developer on our projects at WebRTC.ventures.  He has worked on projects for e-commerce in B2B and B2C applications, e-learning applications, live streaming applications, and more. Germán develops in a variety of languages, including Clojure, Java, Ruby on Rails, Python, Javascript, and more. When running his own freelance development business he has worked with clients such as Ford Argentina, McDonald's of Argentina, and the National University of San Martin. German has co-authored a number of excellent technical blog posts for our team including walking skeletons in clojure, and real-time applications using PubNub.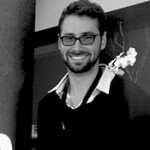 Daniel Phillips, Design Lead
Daniel Phillips is the visual design lead for our projects. Daniel takes Mariana's UX wireframes and makes them visually compelling and beautiful.  He works closely with our clients to on their brand, color guides, and styling for the application. Daniel does much more than make graphics though. He leads the HTML5, CSS, and visual development for the team to ensure that our products are cross browser compliant and mobile friendly. Daniel is also a passionate Cross Fitter, and partner in several CrossFit gyms in Costa Rica.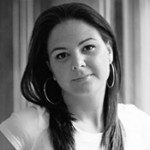 Andrea Phillips, Developer
Andrea is a strong front end and mobile developer who has played a key role in most of our projects at WebRTC.ventures. She is excellent in a number of development languages, including Javascript, Ruby on Rails, PHP, and mobile development.  She and her brother Daniel have developed a number of family related mobile applications for iOS devices.  For our team, she has worked on real time data dashboards, live streaming applications, WebRTC video chat applications, live bidding event applications, and more. Andrea lives in San Jose, Costa Rica.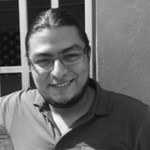 Néstor Bermúdez
Néstor Néstor graduated from the Universidad Tecnologica Centroamericana in Honduras, where he graduated in Systems Engineering with honors and also received an undergraduate Fulbright Scholarship. He has experience developing in Ruby on Rails, Python, jQuery, BackboneJS, C#, C++, Java, and Haskell. He has quickly become a knowledgeable developer in WebRTC and real-time messaging, and did much of the original development on our live support application Usabili.me, and has also worked on applications for the financial industry. When he's not coding, he's also very interested in algorithms and mathematics. He has competed in Math olympiads in Mexico, Brazil, Honduras, Venezuela, and Germany.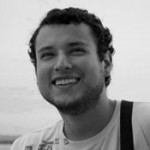 Carlos Aguilar Mata
Carlos is an experienced developer, scrum master and technical lead, and is a technical lead for our WebRTC based product Usabili.me.  He has worked on a number of financial industry applications for projects in the United States and in his home country of Costa Rica. His experience in financial systems has helped bring an important perspective to our financial clients about the security and storage of sensitive data. Carlos holds a Master of Science in Information Systems from the Instituto Tecnológico de Costa Rica, and a Bachelor's degree in Computer and Information Systems from the Universidad de Costa Rica. He has experience with Python, Ruby on Rails, HTML5, Javascript, PHP, and .NET.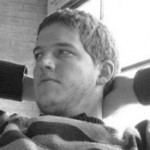 Ariel Diaz Bermejo, Developer
Ariel Diaz Bermejo has developed video related applications for medical and education industries, including the WellBeing Consult application we developed.  Ariel has been a Rails specialist since 2008, and has over 12 years of experience in web development.  He studied Computer Science at the National University of Rio Cuarto in Argentina. Ariel is passionate about writing elegant and beautiful code, designing databases, architecting applications from scratch, and refactoring/optimizing code. He has experience with HTML5, Javascript/Ajax, Angular, SQL (RDBM) and No-SQL, software design, performance issues, and complex algorithms. He loves sports, music, nature, and the challenge of solving a hard problem. He has worked for clients in the US, Canada, and Spain. He has a strong background in agile methodologies and extreme programming techniques like TDD/BDD and pair programming. Ariel lives in Cordoba, Argentina.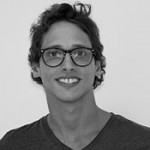 Oscar Phillips, Developer
Oscar is a passionate Rails developer and has become a lead developer on our teams.  He has worked on medical and education related video applications for our clients at WebRTC.ventures. His principal interests are Real-Time and Mobile web and software application development. Oscar also has deep experience working with PHP/Action Script/Javascript/Java/C#. When he's not coding, you can find him surfing in Jacó, Costa Rica.