Now that we're all working from home, it's time for your business to innovate. Your customers and partners have grown accustomed to using video applications to meet remotely over the past few months. Because remote work is our new normal—and because we likely aren't heading back to the office anytime soon—you should integrate a custom WebRTC video application into your business processes.
Why video?
Video provides a level of connectedness and interaction unlike any other remote medium of communication. Providing enriched discussions, video is the next best thing to meeting in-person. Meeting with someone face-to-face—particularly when you are located in different regions or countries—is invaluable.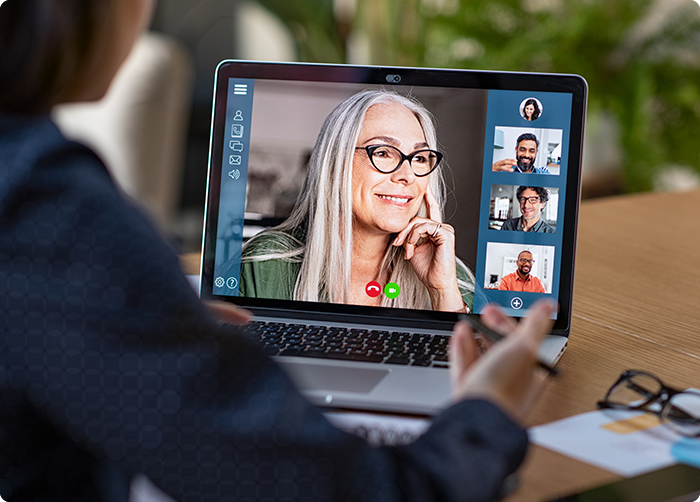 Why now?
The coronavirus pandemic caused companies to shift to remote work and healthcare professionals to adopt telehealth quickly. Because of this, people have become used to meeting virtually over the past several months.
Now that online meetings are the norm for everyone, it's the perfect time to seamlessly integrate a video application into your business. How can a custom video tool improve your processes? In what ways can video enhance your customers' experience? Where can you use video to stand out from your competition?
From video conferencing to interactive event broadcasting and more, there are endless opportunities for video integration in your industry. For some inspiration, check out our client success stories. For even more video ideas, take a look at our recent blog post about improving your processes with video.
Let's get started!
At WebRTC.ventures, we believe that video enriches lives, facilitates communication, and connects people with the world around them. That's why we design and build video applications for all sorts of industries and use cases! Our experienced team is ready to turn your video vision into a reality. Contact us today!