2020 has been a devastating year globally. The COVID 19 pandemic has affected nearly every aspect of our lives. There's no doubt it will continue to affect our lives throughout 2021. Sadly, we will see many more lives lost.
Long lasting scars – and healing
Traumatic events such as this have a way of leaving scars on society for a long time, sometimes as long as the lifetime of the generations most affected. For example, my grandparents' generation in the US was known as a particularly frugal one because of the economic hardships they experienced growing up in the Great Depression.
The society-wide sigh of relief from leaving behind a dark period in history can also create major upswings in public mood. This was certainly the case with the World War II generation in the US. After the war ended, the US economy boomed as returning soldiers went to college, started families, and spent money to enjoy a life they easily might not have had.
We are certainly going through a dark time globally, especially as winter approaches in the Northern Hemisphere and we are seeing a dramatic rise in cases. If we are fortunate, this will be the last major wave before the vaccine reaches the worldwide population over the course of 2021. Once that happens, I certainly hope we will see the sort of economic and spiritual rebound that the US saw in the post-WWII years.
Note: You can also watch a similar version of this post as part of our WebRTC Tips from WebRTC.ventures YouTube series.
Or, read on…
WebRTC apps helped us survive 2020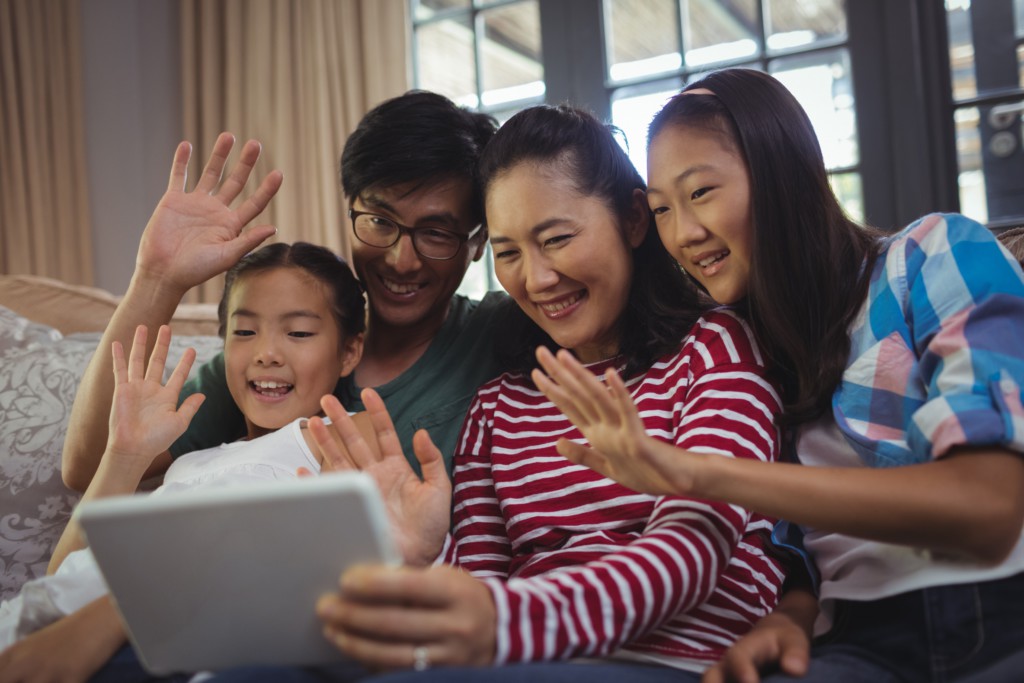 Without the hard work of the pioneers in WebRTC development over the last decade, the events of 2020 would have been a lot harder to manage. WebRTC technology was pivotal in helping us cope with being stuck at home. Video calls between family members, remote work and education, and virtual conferences are just a few of the technologies made better by real-time communication.
And so before we look to the future, I want to say thank you to all of you who helped build the WebRTC standard and make live video over the internet much easier to implement. Anyone who has been following WebRTC has expected that it would be popular, and often disappointed that it did not become more widely adopted sooner. I think it's safe to say that 2020 made all that work worth it!
Assumptions about 2021
So what will 2021 look like? Let's make a few assumptions:
COVID-19 vaccines will continue to be dispersed over the course of 2021 and the pandemic in technical terms will come to a close. Some things will go back to normal. For instance, most kids will go back to school. Most people probably will go back to the office, as well.
Still, ending the pandemic will take time. Whatever you're doing now in late 2020 to keep yourself healthy, you'll still be doing that for some time.
Not everything will go back to the way it was. Some people won't go back to the office, while others will continue to skip the gladhanding and close quarters of a Vegas tech conference exhibit hall well past 2021. I'll never again silently mock the person on the airplane wiping down their tray table and armrests with a sanitizing wipe. Some habits from this pandemic will persist.
Given those assumptions, how will all this affect WebRTC development? Certainly a few people might rethink their need to build a live video application with the hope that if they hold out a few months longer, everything will go back to normal. But normal has been redefined, and people have seen the benefit of live video! Even once we return to life in person again, there will still be more use of live video tools than there was in the years before 2020. We can definitely expect interest in WebRTC development to continue to grow.
2021 WebRTC development trends
In no particular order, here are application development trends that I see in 2021 and beyond for WebRTC.
Trend #1: Growth of broadcast technologies combined with WebRTC, driven by hybrid events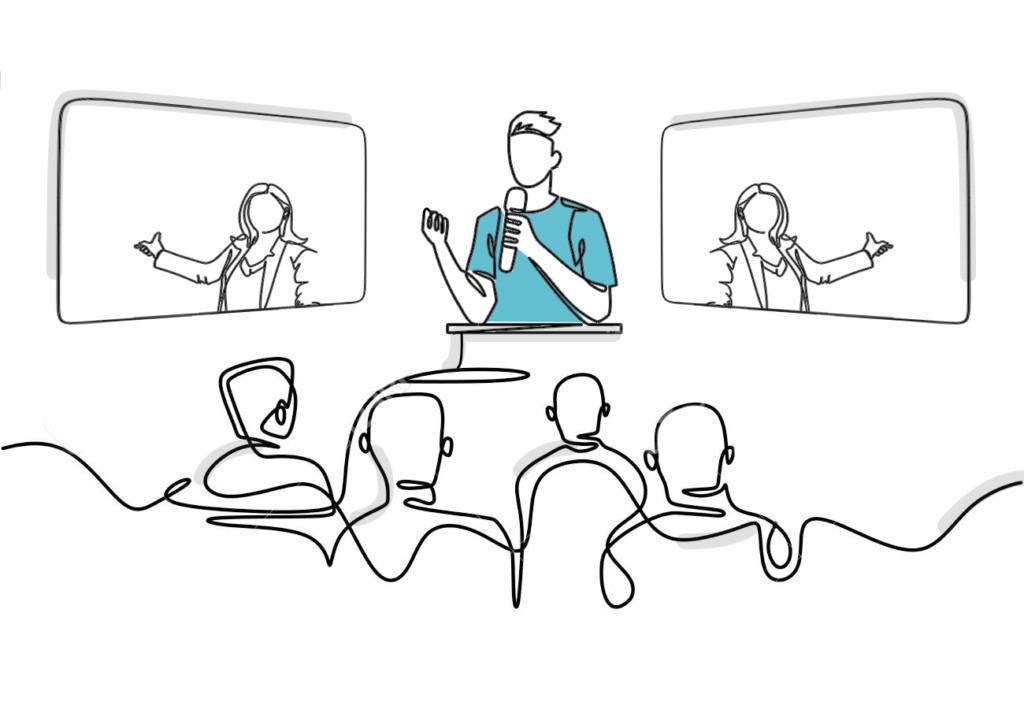 Possibly in late 2021 or certainly in 2022, we will go back to in-person business conferences. The reasons are too compelling. No one has built a virtual recreation of the value you get from bumping into a colleague or industry influencer in the hallway between sessions, and then sharing a beer at the hotel bar to seal a deal. The problem has simply not been fully solved and the benefits of in-person conferences will lure many people back. (Read my past musings on how to make virtual conferences better.)
However, I predict that not everyone will go back and there will be too many opting to stay remote than can be ignored. This means that major conferences will need to support hybrid events.
As a conference organizer, the preference will always be to have speakers in-person where the highest quality presentation is possible and attendees can network with the speaker. But 2020 has opened the door to presenters saying, "I can't make the trip around the globe, but put me on the big screen and I'll be happy to join."
Attendees will also be hybrid. Savvy conference organizers will have to continue (in the case of those who were online this year) or to find a way (for those that simply cancelled their 2020 event) to livestream their conference to remote viewers, allow those remote viewers to participate, and offer networking opportunities for their online attendees. The technology is all there to do this, and multiple companies will pull this together into solutions that can support hybrid events, as well as completely virtual events.
Some will use older technologies like HTTP Live Streaming (HLS). But we'll see a definite increase in real-time broadcast platforms like Millicast and Phenix, where the broadcast will be delivered with very low latency at large scale. Remote attendees can then use WebRTC to interact with each other, as well as ask their questions "live" to the speakers and attendees on-site.
The biggest challenge here will not be the technology, but the business model. Conferences will need to decide in what situations they can charge remote attendees a fee and what should be kept free. There is definitely an opportunity here for better software products to be offered to this industry. Only when we have more effective viewer engagement tools can people charge for the average remote conference.
Trend #2: Consolidation in Telehealth for the largest medical systems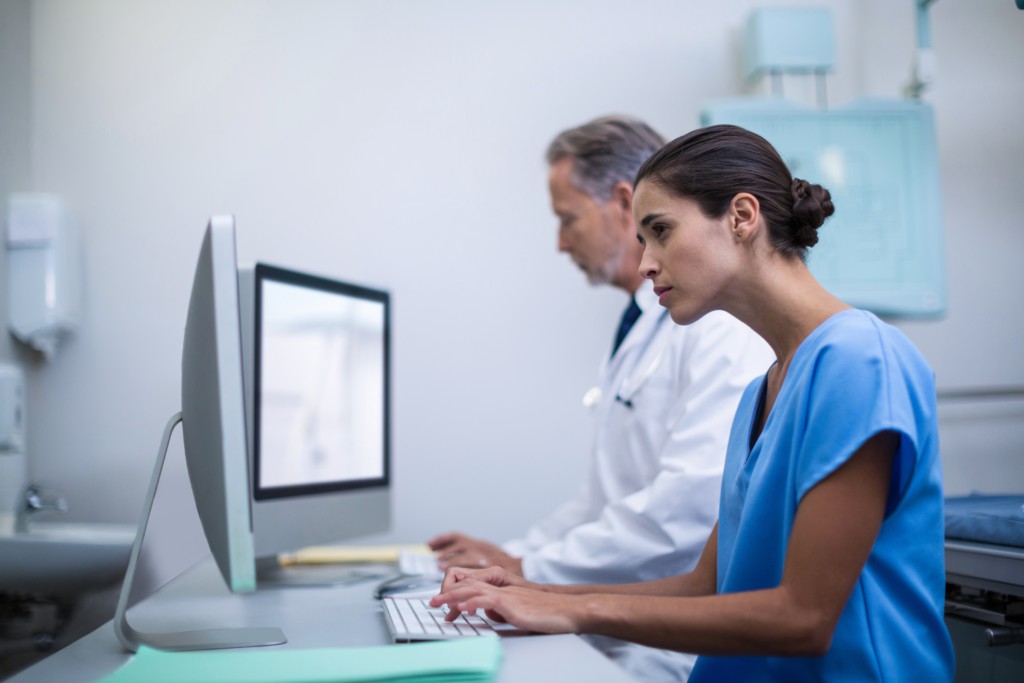 This is a trend that frankly I don't like. Healthcare is a very large and bureaucratic industry that favors low-risk software development. Because their primary focus is keeping patients alive (a noble goal) and avoiding lawsuits (a practical reality), the industry as a whole tends to favor lowest-common-denominator software. The old tech adage of "you'll never get fired for buying IBM" still applies in healthcare. This is why so much healthcare software is awful and medical practitioners hate the technology they have to use.
Unfortunately, there is little incentive to change this mindset, even after the pandemic. This is an industry where the "Zoom-ification" of video chat will have a negative impact. As long as a hospital system can get a site-wide and HIPAA-compliant license to a boring tool like Zoom, that's what they will do.
This trend largely applies to what is often termed "site to site telehealth," which means a telehealth call between two hospitals or medical clinics. In this scenario, both participants are medical professionals who have been trained to put up with any annoyances of the generic tool chosen by their hospital systems. Better solutions and more tightly integrated telehealth solutions will be shut out as large corporate purchasers settle for what they see as the safest choice.
Trend #3: Unique workflows will remain important in consumer-driven Telehealth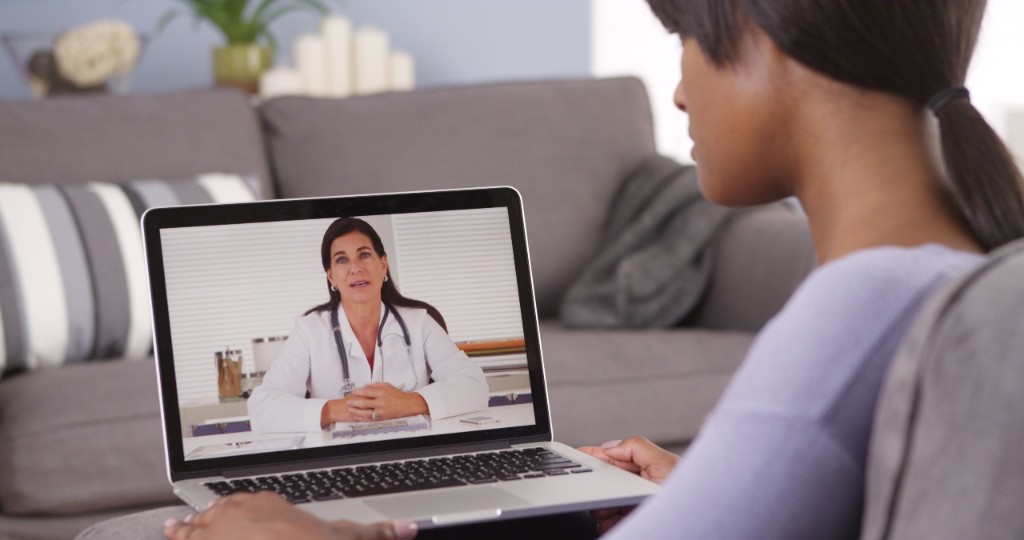 Most doctor's offices faced a sudden crisis at the beginning of the pandemic. Having shunned telehealth tools previously out of fear of technology or extra costs, they were forced to adapt to remote patient visits for the first time. Once the HIPAA regulations were temporarily relaxed in the US, most of them went to a free meeting tool. The main downside here being that these tools were not integrated with any of their other processes, most notably their scheduling tools and EMRs.
As the pandemic ends, most of these doctors will continue to offer telehealth in some form. However, they will want to make it more integrated with their internal workflows. For most, this will mean choosing whatever video option their practice management software starts to offer, or whatever integrates with their EMR. But there is still room for custom workflows and custom applications in consumer-driven telehealth.
Services like Teladoc will dominate the direct-to-consumer market. But for different niches and workflows, more custom telehealth solutions will need to be built. For example, we've talked with a number of men's health providers who want to build telehealth solutions that allow for prescription-by-mail services for sexual health products. Or, certain types of physical therapy that could be done remotely, or a mental health group that wants virtual games as part of therapy.
While small medical practices will likely not adopt anything revolutionary due to cost, consumer-focused telehealth entrepreneurs and innovation-minded businesses will look for custom telehealth solutions where video is more integrated and friendlier to both the medical provider and the patient. WebRTC is ideal for this.
Granted, this is a bit of a self-serving prediction because our product, SimplyDoc, is well suited for this. We started out targeting SimplyDoc more towards smaller medical practice. But after observing first-hand the purchasing trends described above, we are retargeting it to telehealth-focused companies who need a "starter kit" to get their consumer-focused businesses rolling. We're seeing more success with this approach, and I think it is a legitimate niche in the industry where more custom built WebRTC applications will succeed and continue to grow.
Trend #4: Remote work is the new work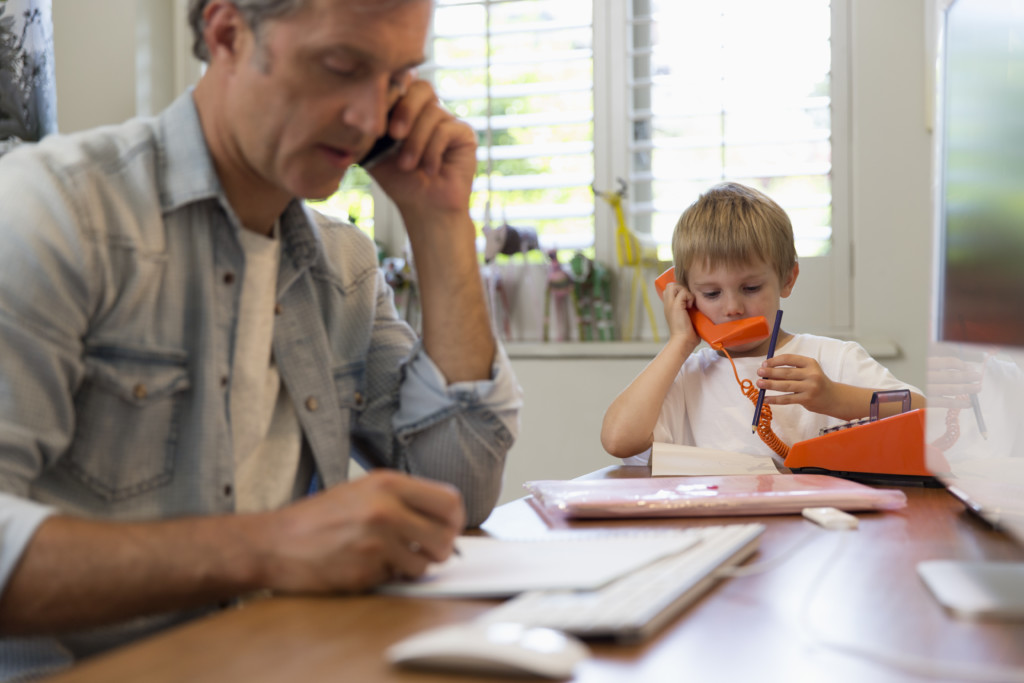 Remote work is not new for our team at WebRTC.ventures. I founded this company ten years ago and we've been remote all the way. It wasn't until 2019 that we leased our first offices in Charlottesville, Virginia, and Panama City, Panama. Even after the pandemic, we will only have certain people working in those offices and the vast majority of our team members will remain as remote workers across a variety of countries in North and South America.
By the end of 2021, many will return to the office. But the pandemic will have drastically changed our notions about remote work. Those who have fled expensive cities like San Francisco will not return en masse. Companies will allow more flexibility to work from home at least part of the week because 2020 has proven that it can be done. Businesses will better appreciate the reduced overhead expenses of smaller offices and the improved employee happiness that many (but not all) find working from home.
What does that mean for WebRTC application development? For many companies, they will again choose to go with lowest-common-denominator software like Zoom. And I'm still reluctant to believe that we need a ton more options in meeting tools. No one should be investing in a generic meeting tool unless it has something really unique in it's UX or built-in features specific to an industry niche.
For example, Jamm.app has built what you might at first consider "yet another meeting tool." Except, they have found a very innovative UX and done a nice job of it! Some of our friends from the original Tokbox team (now the Vonage Video API) built Jamm on a model of "floating heads." Small previews of video chat participants can be moved around on your desktop, saving valuable screen space. They even use AI so that the video just frames your face. The idea is that you can still get your work done while connecting with co-workers. This is an interesting innovation to the standard meeting tool UI, and I think further innovations like that are valuable.
Industry niches are another example where there is still innovation to be had when building a meeting tool. I've had multiple conversations with people about building unique tools for sales presentations that allow for a more controlled and/or smoother experience. Perhaps your company wants the sales call more tightly integrated with your other sales platforms, or to constrain the sales content to a specific library of up to date materials, or you want to better track the engagement of your sales prospect with your pitch.
There are many aspects of remote work for which custom apps can be built. Set aside generic internal team meetings and instead think about your sales, hiring, and customer support processes, and how they could be improved with a custom workflow. That may lead you to justifying a custom development investment for your own company, or for a product you can sell to others. It's all about identifying the niche and a specific workflow.
Trend #5: A plethora of CPaaS's and more Open Source

We work with many Communication Platforms as a Service (CPaaS) as well as open source projects. When we first started building web applications, we worked with OpenTok as they were the primary CPaaS at the time. We still work with them frequently, but in recent years others have become very mature as well, notably Agora.io and Twilio Video. In 2020, Microsoft and Amazon have joined the fray, as we've blogged about.
Which CPaaS should you go with? If your office or customer base is already a heavy user of Microsoft Teams, then you will likely move to the Microsoft offering to build video into your application flow.
If you want a CPaaS that includes SMS messaging, Voice, and other communications APIs beyond just video, then you're going to look at Twilio and Vonage.
And then there's open source. We've talked about Pion.ly on our WebRTC Live series before. Now the founder of Pion, Sean DuBois, has also started an open source book about WebRTC, WebRTC for the Curious. The goal is to make it easier for WebRTC developers to learn from each other about building open source based WebRTC solutions.
That's just one example on the open source side. Projects like Jitsi have seen a large increase in their user base in 2020, and we're using Janus more often based on specific client needs. The lines between commercial CPaaS and open source will even blur at times, such as with 8×8's acquisition of Jitsi and their offering of Jitsi-as-a-Service.
There are so many more choices in the WebRTC landscape, and it's getting harder to discover which is right for you. That's a good thing generally, though I wonder how much more can the range of CPaaS's grow? At what point will the commercial players consolidate more through acquisition, or is the video pie growing large enough that they'll all be able to carve out their niches and continue to grow. My feeling is that while there will eventually be a limit on the number of CPaaS's that the market can support, we are not there yet because of the rapid growth in the video market overall. It's likely that helping our clients choose which WebRTC platform to use will be an increasingly important part of our business, since the nuances between each platform won't be obvious to the casual observer.
My prediction is that the CPaaS marketplace still has plenty of room, and we will continue to see the variety of CPaaS offerings grow in 2021.
Trend #6: More niche products
A trend in all my predictions thus far is that the key to building a successful WebRTC-based video application in 2021 and the post-pandemic world is to find your niche.
We don't need another generic meeting tool. But that doesn't mean everything will use Zoom in the future. There is plenty of room to build niche products that combine live WebRTC video with specific use cases. An interesting recent example of this is the upcoming broadcaster.vc, recently announced by our friends Dan Jenkins at NimbleApe and Lorenzo Miniero from MeetEcho. As Lorenzo explains in a recent blog post, he and Dan discovered a need for better solutions to get live WebRTC video chats into OBS, the popular open source tool for video broadcasts. It's a very niche idea, but also very useful, and likely something that we will start to use for our WebRTC Tips videos which I record with OBS, as well as for our WebRTC Live interviews.
This is just one example of the many gaps still to be filled between different tools commonly used in the video industry, or to solve specific business use cases. Your niche doesn't have to be as technology specific as Dan and Lorenzo found, but finding small niches and delivering a valuable solution to them is a great way to look for interesting WebRTC applications to build in 2021.
2021 will be a transitional year for WebRTC and global society
There's no need to convince anyone that video is the future of the internet. Whether they are investors, developers, or average application users, we can all see that clearly after 2020. Live video and webRTC applications have allowed us to adapt as best we can to a rapidly changing world. Trends that were already beginning prior to 2020 have now been solidified and amplified by the coronavirus pandemic.
The "old normal" is not coming back. Even when social distancing and face masks go away, we will never return to the relative innocence of 2019. 2021 will be a transitional year – the year that we see how much of the radical change of 2020 is able to stick around. I believe that while our social lives will get dramatically better in the second half of 2021, we will not leave behind all of the lessons or new habits developed during the social upheaval of this pandemic. Pandora's box will not be closed, and the importance of live video applications and remote presence is here to stay.
For WebRTC application developers and live video entrepreneurs, that's not a bad thing. We are well suited to further define what normal looks like in the future. Along with the hope that the vaccine brings, we can also move forward with excitement about WebRTC's role to shape tomorrow.
Are you ready to redefine the future of your industry? Contact us for a quote to build your live video application!