Welcome to our telehealth starter kit blog series! For the rest of the summer, we'll focus on one feature of our telehealth starter kit in a new post each week. We'll explain why each feature is important and how it can benefit your providers and your patients. Today, we're talking about admin accounts. These accounts make it easy for you to run and manage your telehealth platform.
Generate reports and view history
See platform activity by generating reports and viewing appointment history. Reports include number of video calls, requested appointments, new and active patients, and new and active providers. Appointment history entries show you the provider, patient, date, time, call duration, and technical quality rating. If you have enabled reviews, they will appear here, too.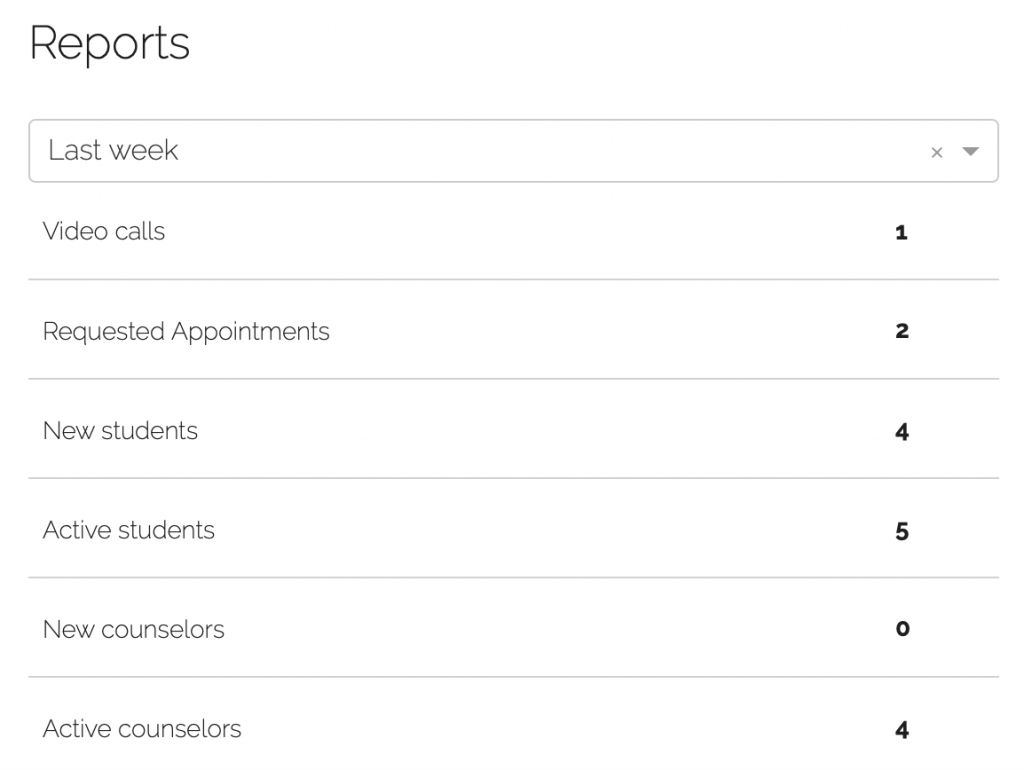 Create services and specialties
Manage the services and specialties your providers can list on their profile. These appear as directory search filters, allowing your patients to quickly find providers for the specialty services they need.

Manage your users
Stay in control of the activity on your telehealth platform. You can view all of your patients and providers easily, delete any accounts that are no longer active in your practice, and, if necessary, block anyone who is using the site inappropriately. You're in control.

Customizations
The best part of our telehealth starter kit is that it can be customized to the unique needs of your healthcare organization. We can:
Allow admin accounts to schedule appointments between doctors and patients
Enable payment processing and allow admin accounts to control the fees
If you'd like to add a feature that isn't listed here, reach out to us!
---
There you have it! Our telehealth starter kit makes it easy for you to run and manage your telehealth platform. Be sure to tune in next week as we discuss the next feature!
Unsure about telehealth? Click here to see why medicine is leveraging technology to increase healthcare access.
Want to learn more about our starter kit? Click here to check out the rest of the posts in this series.
Ready to get started? Contact us to talk to our team about what our telehealth starter kit can look like for your healthcare organization!