WebRTC.ventures attended the AllThingsRTC 2019 conference in San Francisco in June. In his presentation entitled "Latest WebRTC Development Trends and Implementations," Alberto analyzed the WebRTC technology, use cases, and market trends we found in our annual WebRTC survey.
Here's an infographic that summarizes this year's survey results!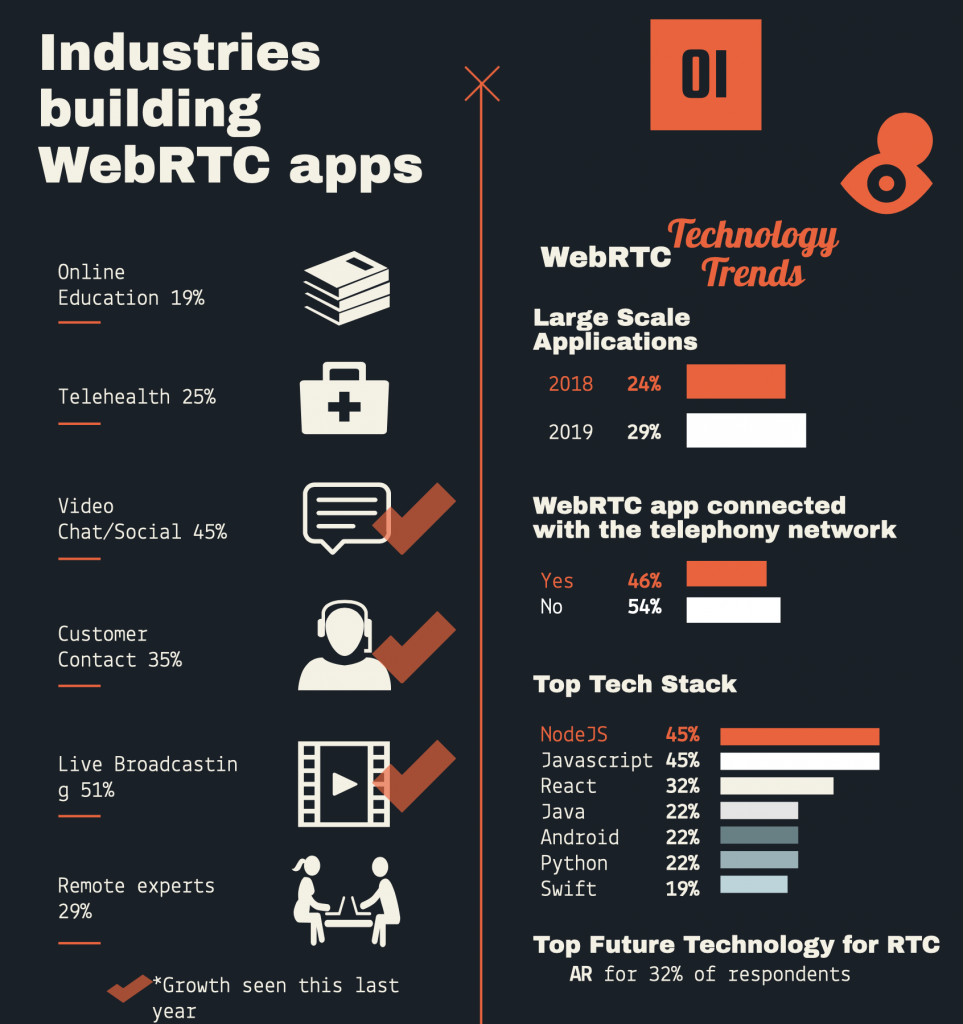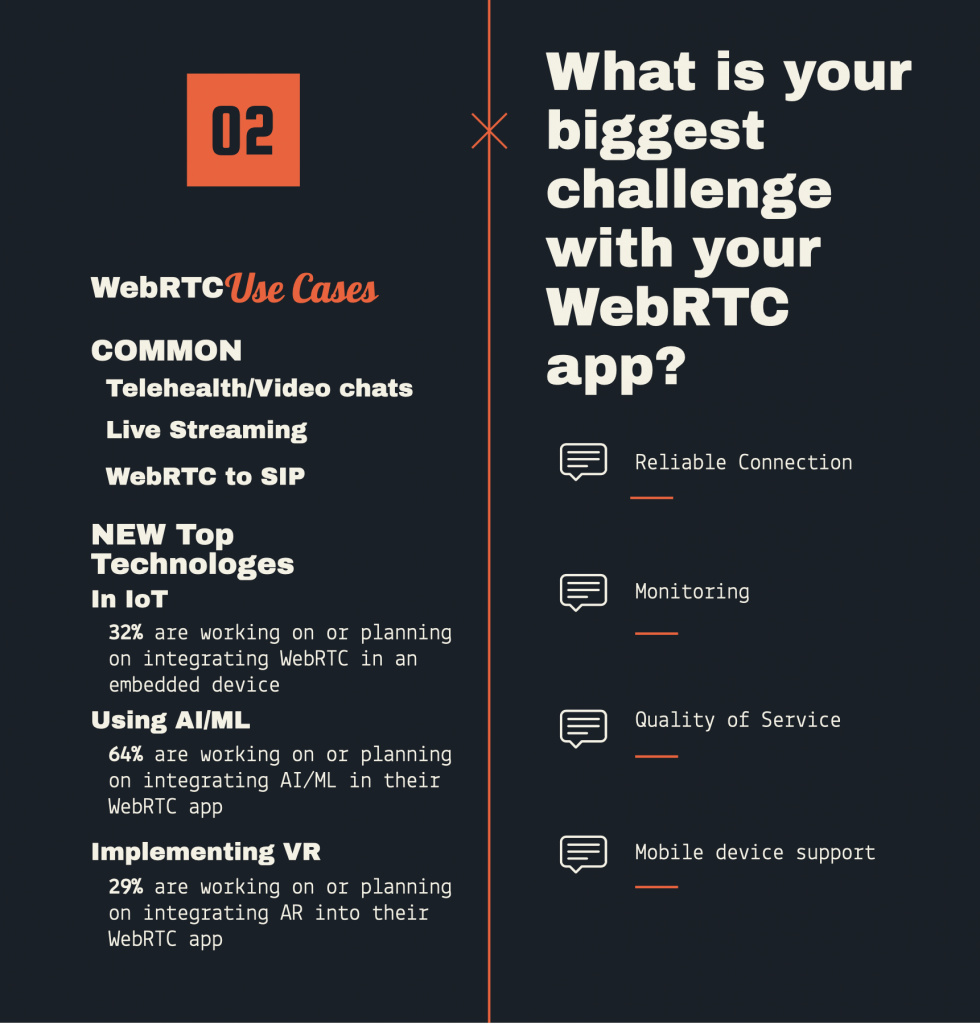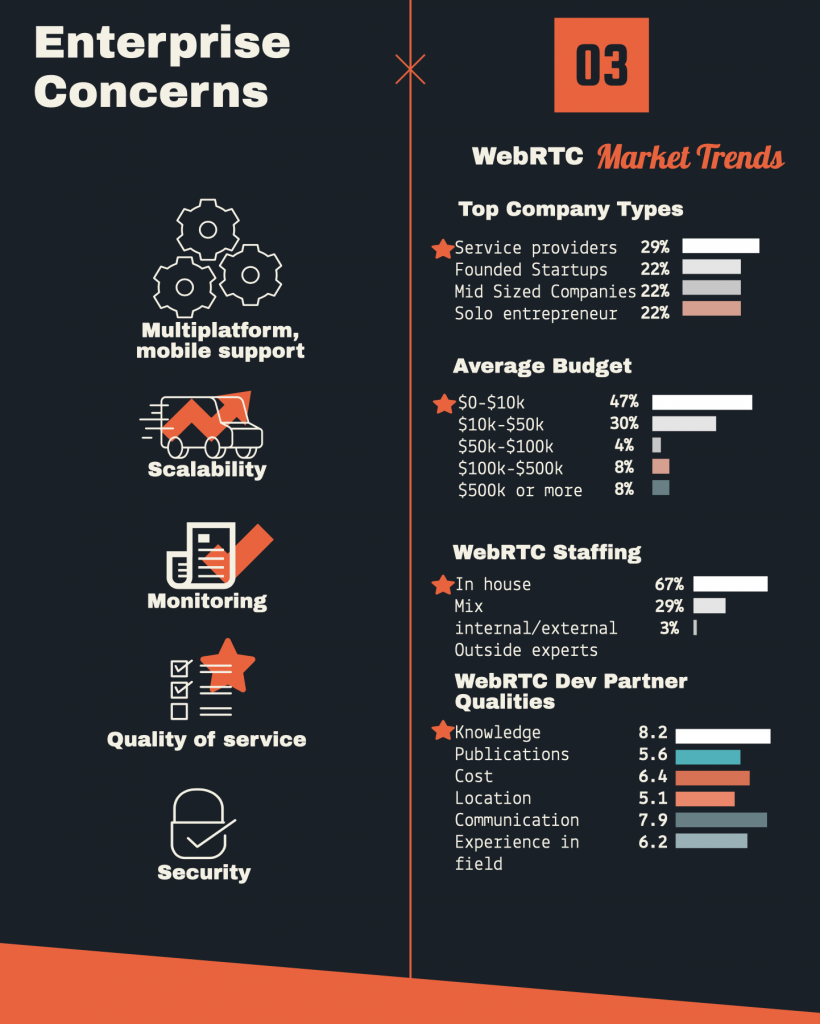 Click here to view the original high-quality image.