Welcome to our telehealth starter kit blog series! For the rest of the summer, we'll focus on one feature of our telehealth starter kit in a new post each week. We'll explain why each feature is important and how it can benefit your providers and your patients. Today, we're talking about scheduled appointments.
One of the biggest advantages of using a telehealth platform is connecting patients and providers in different locations. With a webcam, microphone, and internet-enabled device, you can hold a face-to-face appointment just like the ones you have in your office.
Setting your own schedule
You're in control of your own calendar. You can set a default schedule for each week and add or remove timeslots as necessary. When you are available, your timeslots are blue. When an appointment is scheduled, its timeslot will turn orange.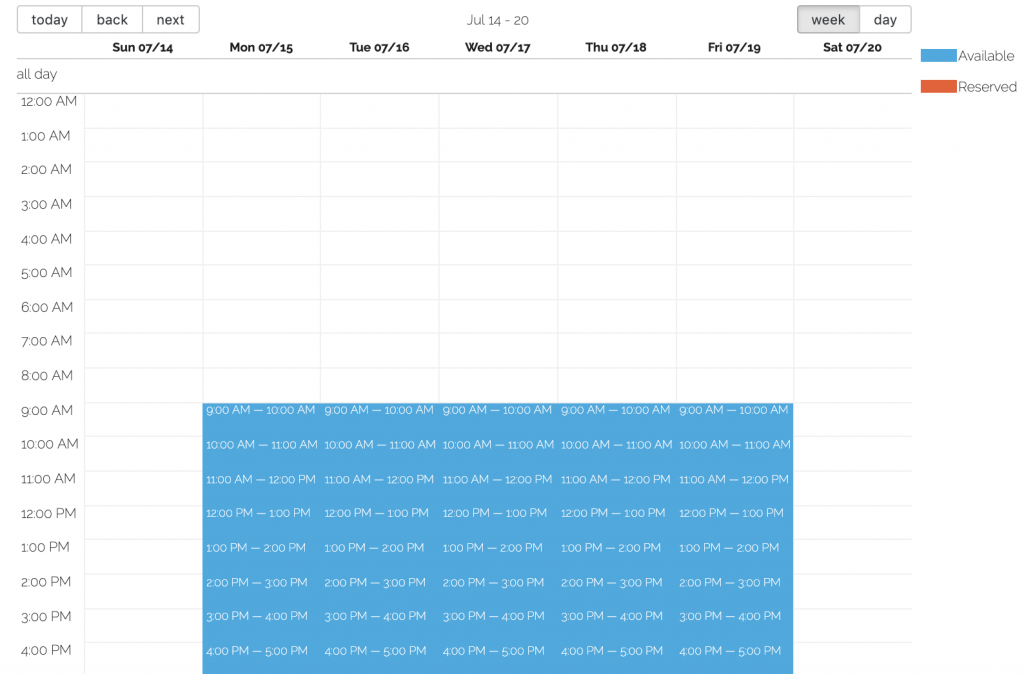 Scheduling appointments
Patients can easily schedule appointments with you based on your availability. When they request an appointment with you, they can only see the days and times that are available on your calendar. They even have the option to include a brief message with their appointment request.

Managing appointment requests
You're in control of your appointments, too. A patient can't just book you; you must accept or deny their appointment request. When you accept an appointment request, your calendar automatically updates to reflect this change in your availability.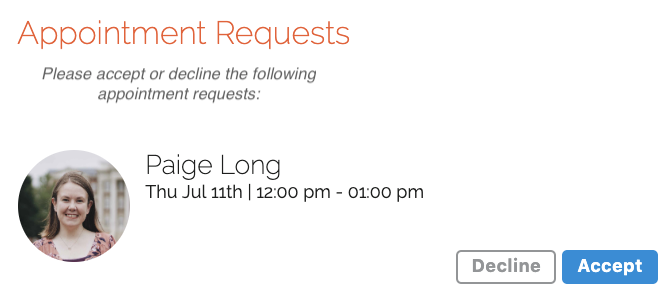 Customized to your workflow
The best part of our telehealth starter kit is that it can be customized to the unique needs of your healthcare organization. We can:
Auto-approve appointment requests
Ask for a credit card before scheduling appointments
Have an admin from your team manage your providers' schedules
Allow you to schedule appointments on behalf of your clients
Integrate with the calendar system you already use
And if you'd like to add a feature that isn't listed here, reach out to us!
---
There you have it! Our telehealth starter kit makes it easy to adjust your calendar, manage your appointments, and customize the platform to your needs. Tune in next week as we discuss the features built into each appointment!
Unsure about telehealth? Click here to see why medicine is leveraging technology to increase healthcare access.
Want to learn more about our starter kit? Click here to check out the rest of the posts in this series.
Ready to get started? Contact us to talk to our team about what our telehealth starter kit can look like for your healthcare organization!