New Developments in Business Communications
Communication has always been important. Even when the only way to record events was to draw pictures of them on rocks, plenty of people made sure to do exactly that. It's no wonder that communications technology has always been one of the fastest-advancing sectors considering how humans seem to be genetically driven to talk to each other, record history, and otherwise get their points across. Online communication has taken this to a new level and opened up many more avenues for advancement in this sphere.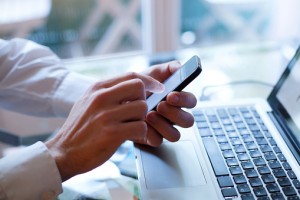 One major trend in business communications is the increase of mobile device use. Smartphones are becoming more and more integrated in the day to day aspects of a business. Many mobile apps are designed to be efficient and save time. A business has to make sure that communication methods are compatible with the growing use of smartphones.
Another trend is the increase of Cloud Computing. Problems with Cloud Security are something that has affected a few major companies. When sensitive communication information travels through the Cloud, quality security is always in demand.
One of the latest new developments in business communications is WebRTC. This allows for instant communication using both audio and video, but it does so in a different way than prior methods. Instead of requiring expensive dedicated lines and synching methods, it uses a new protocol. This protocol can be used on any modern computer, and best of all, is able to provide the high level of security demanded by HIPAA and other medical privacy acts. These and other benefits arise from the fact that WebRTC uses peer-to-peer communications instead of the old standard of direct communication between client computers. WebRTC can enable users to get the most out of an online course, by making the experience more interactive and collaborative. It can also improve a business's website by increasing its responsiveness and interactivity.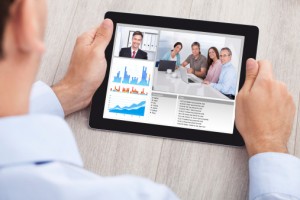 Despite its promise, there are still some limitations to WebRTC. Many companies have legacy videoconferencing systems that they'll want to keep until they're sure that the old systems are obsolete. Once WebRTC is implemented, employees of a business will have a convenient and efficient way to communicate with coworkers through custom real time communication applications built, hosted, and managed specifically for your unique business.  Overtime, it's sure to become the new standard. Already, people have found several medical applications of WebRTC, ranging from making appointments all the way to getting diagnoses for medical conditions.
Contact us today to learn how these apps can help your office offer the latest in communication technology to both your patients and your colleagues.