Can you think of one thing that moved online during the pandemic that will revert back to a completely in-person experience — with no virtual option? As I sit here in my now-permanent home office, I cannot think of one.
Even weddings will likely continue to be live streamed once it is 100% safe for everyone to be together in small spaces. The tools and the technology are so accessible that there is simply no reason not to include those who cannot make the trip. And a precedent has been set: if we could do it during the pandemic when we had NO option, we can do it now to give a few loved ones the option to stay at home if their circumstances require it.
We cannot, however, say that weddings were "moving in an online direction" prior to the pandemic. Clearly, weddings are an event where there is no substitute for an in-person experience. But there are other industries, like healthcare, that already had a large foot in the virtual door.
WebRTC and Telehealth: A Winning Combination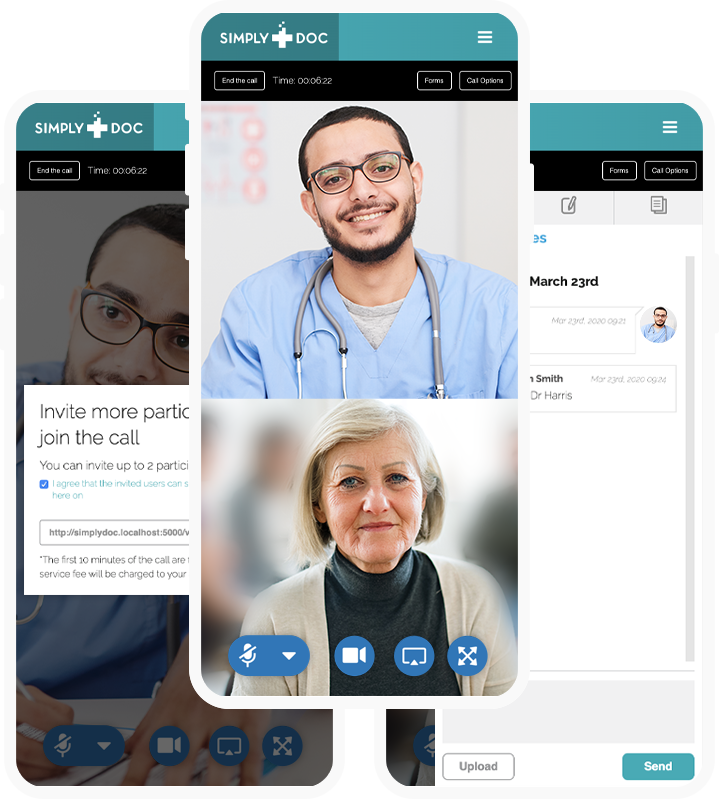 Way back when our team began to specialize in web real-time communications, one of the more popular use cases to knock on our door was telehealth. With strong security measures and encrypted data transmission, WebRTC is excellent for telehealth. Patients' health information is protected in all video and audio communication, complying with federal HIPAA regulations.
The benefits of telehealth for the everyday medical or mental health professional were apparent well before the pandemic. For example, rising healthcare costs put an emphasis on preventative and follow-up care, so often neglected preventative because of busy schedules, transportation issues, lack of childcare, and general competing priorities. Because most medical visits don't involve a scalpel and anesthesia, telehealth is simply a great option for these types of visits. It is simply an easier, more convenient, and less costly way for patients to see their doctor. In turn, the doctor also gains convenience, plus more capacity and fewer no-shows.
Beyond the everyday GP, healthcare entrepreneurs saw the possibilities that integrating live video interactions in all sorts of healthcare scenarios could bring about. TripDoctor wanted a web application and platform that helped international travelers find and connect to local doctors who speak their language via video consults, house calls, and hospital & clinic visits. ZiYou wanted an intuitive telehealth application for professional and recreational athletes to receive second opinions from specialists in orthopedic surgery and sports medicine. And so many more that NDAs will not allow us to mention!
WebRTC.ventures Telehealth Solutions

It was these years of building custom telehealth and video conferencing applications that led us to develop our SimplyDoc telehealth starter kit. SimplyDoc reduces your time to market by starting you farther down the development cycle.
Just as often, our clients' needs are so unique that we design a telehealth application from the ground up just for them, working on our own or side-by-side with their team. We build applications using WebRTC open-source projects like Jitsi, or Janus, or on top of commercial platforms like Vonage and Agora.
In our humble professional opinion, live video applications offer infinite possibilities for the healthcare industry and all its related segments. Let the WebRTC.ventures team's extensive experience in virtual healthcare solutions and building secure video and chat applications bring your idea to life. Contact us today!