Henry Ford was once quoted as saying, "The two most important things in any company do not appear in its balance sheet: its reputation and its people".  You know what we do at webRTC.ventures — we bring people together by closing geographical gaps using real time communication. However, you may not know WHO we are…that is until now. Each week, we have been introducing you to a member of our team. This week we would like to introduce you to Alberto Gonzalez, Senior Sales Engineer.
Alberto is from Barcelona, Spain and is currently living in Chicago, IL. He holds a degree in Telecommunication Engineering from UPC and a Masters degree in Information Technology and Management from IIT. He is a  Full Stack Software Developer in IoT, VoIP and WebRTC projects and acts as our Senior Sales Engineer for much of our inbound client relations.
His telecom engineering background and interest in tech have led him to build many projects for small and big enterprises, projects including: telepresence remote control, speech analytics and many others Real Time applications. Alberto is known for his superior ability to multitask.  His experience with a variety of products have also led him to become an expert technical voice for WebRTC.Ventures' customers.
Alberto has worked on click-to call apps, WebRTC SDKs, speech analytics apps, a telepresence app for autonomous machines used in large commercial buildings, large interactive  broadcasting apps and a customizable Alexa voice assistant application called MySportsBox which allows a user to publish and stream video to Amazon devices with screen such as Echo Show
Alberto has been sailing since he was 8 years old.  He loves kiteboarding, skiing and, although he's not a good dancer, he keeps trying.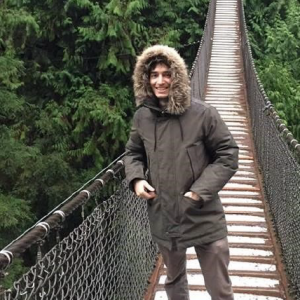 Relevant Skills: WebRTC, Software Development, Technical Lead, Sales.
Favorite Quote: "If you work hard enough, assert yourself, and use your mind and imagination, you can shape the world to your desires" – Malcolm Gladwell
Favorite Song: Johnny B. Goode – Chuck Berry (If you don't like it I guess you aren't ready for it yet. But your kids are gonna love it.)
To learn more about Alberto and the rest of our team, click here.