A question you may ask when building an application is, do you need to integrate your telehealth app? When building your telehealth application, it may be a standalone application. This is the simplest to secure because there is no application interface where private data might be exchanged with outside systems.  However, it's typical that your telehealth app will need to integrate with other systems.
External systems could include:
Electronic Medical Record systems
Payment, Invoicing, or Billing systems
Registration and Scheduling systems
Imaging systems
Other telehealth applications
Medical devices or data streams
File storage systems and Reporting systems
Single-Sign-On or user authentication systems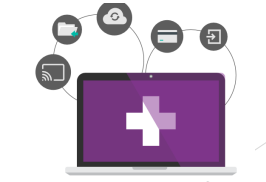 It is also crutial to ask yourself these questions:
What data do I need to exchange with that system? Keep this data set as small as possible to minimize the impact of a data breach.
How will I authenticate and securely connect with that system?
How will data be protected in-transit and secured/encrypted?
Is the system that I am connecting to also HIPAA compliant?
How will I know if a data breach has occurred in that external system, and how does that affect my system?
Learn More
Think a Telehealth Solution may be right for your healthcare business?
We have a telehealth platform that is already built and can be quickly white-labeled and licensed for your use.  We have decades of experience with over 200,000 hours invested in building real-time applications. You can read a client testimonial here.
Contact us today. We'll help you get your user-friendly, HIPAA-compliant app — up and running with both the provider and patient in mind.