After a year wasted on inexperienced developers, Docto turned to WebRTC.ventures to get professional help in developing and launching their medical specialist healthcare service.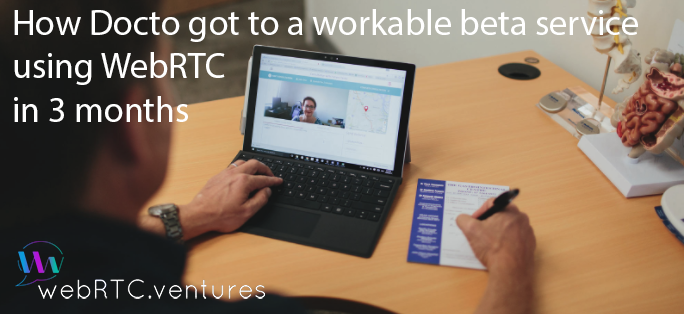 This article written by Tsahi Levent-Levi of BlogGeek.me, based on an interview with Dr. Jon Field of Docto in May 2017.
Docto is an Australian startup in the telehealth space. Their competitive advantage? They connect patients with the medical specialists who are most likely to be able to assist the patient.
A year since they started working with WebRTC.ventures, Docto is already operating with 70 doctors who consult to their patients.
How it all Began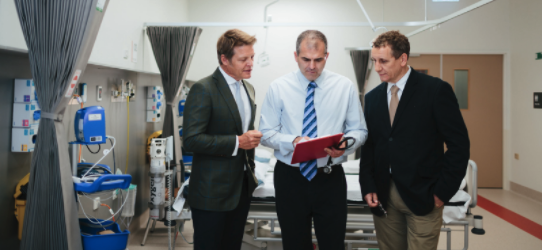 Dr. Jon Field, Director & Co-Founder of Docto, has been working for many years as a medical consultant in the travel insurance business. One of the things he noticed is that patients don't get to talk to doctors – they talk to contact center agents, and more often than not with the contact center's complex decision trees.
That's where the idea of Docto came in – it is all about putting the patients and the doctors directly in front of each other. After all, the patients really want to talk to the doctor.
To make this happen, Dr. Field founded a company and call it Docto. Doing what most entrepreneurs would do, he searched for a local developer to build the service for him. The end result? A year lost with not much to show for it. The service that was built for him didn't meet his needs.
This led Dr. Field to approach a colleague, who referred him to WebRTC.ventures.
From Zero to Demo in 3 Months

What Docto did was start it all from scratch. It threw away all the development work done for it, and used only the baseline design and requirements that it had for its service.
WebRTC.ventures placed a team to work on the Docto project, where it was in charge of the whole development – this included the website itself, its backend and the interfaces used by doctors and patients.
By employing agile development methodologies, WebRTC.ventures put a team to work with Dr. Field, who took a part of the process. In his words:
"I am involved in every step of the way, which is actually fantastic."
During this initial iterative process, the service has been built and put online so Docto could start working with doctors and patients to polish it further.
Fast Forward to Today
This ongoing development is bearing fruit. Today, Docto is capable of:
Onboard a new patient or doctor to the platform in a self service fashion
Assist patients to find a doctor specializing in the problem they want to consult about
Schedule an appointment with a medical specialist or allied health practitioner
Conduct an online doctor consultation, where patients can share their live video as well as documents and images where needed
Docto has recently finished the development of their iOS application, with the help of WebRTC.ventures, with the intent of offering telemedicine services on the go without limiting users to a specific mobile device.
What the Future Holds
Today, Docto works with travel agencies, medical systems and hospitals, offering telehealth services to their patients.
Being on the frontline of telemedicine in Australia, places a lot of burden on Docto. It needs to make its service as simple and as streamlined as possible for patients who try out the service for the first time, which is where a lot of its focus will be moving forward.
With the help of WebRTC.ventures, Docto is exploring the use of chatbots and artificial intelligence as well as working to smooth the use of the service and reduce the friction further for patients and doctors using Docto.
A Trusted Advisor
Dr. Field found not only experienced developers at WebRTC.ventures. He found a trusted advisor:
"What I found extraordinarily handy is that they are such a wonderful resource of expertise and lateral thinking.
Sometimes I'd email them with some crazy idea, asking is it possible. And I would wake up the next morning to an email full of ideas and suggestions on how to do it."

WebRTC.ventures didn't look at Dr. Field as just a customer with specific requirements, but tried to understand his business needs and proactively and creatively work with him to make Docto a successful service.
Would you like to see similar results with your product? Schedule a time to chat.
We really want to be your trusted advisor and partner on your road with WebRTC!
Bring a more personal experience to your remote practice!
Download our whitepaper on using WebRTC to build HIPAA-compliant remote video apps today!