WebRTC.ventures hosted TADHack Global 2017 in Buenos Aires, Argentina this past weekend. Not only was this an honor, but we had a blast doing so.
During this event, developers, businesses, even non-coders – basically anyone interested in learning more on how innovative telecom apps, services and solutions can grow their businesses and beat out their competition came together.
As with any TADHack event, there was the option to compete and win prizes!
Teams were challenged to create a hack or prototype using sponsor telecom technologies to solve a local or global problem and they did not disappoint.  This year's sponsors included: Vidyo.io,  Telestax, Matrix, Temasys and Apifonica.
Four teams participated in the TADHack by creating their own telecom app prototypes. Read on to find out who the winners were…
Team 1- SafePlace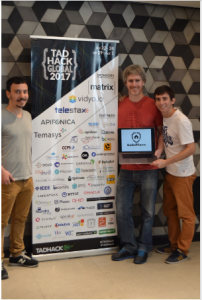 Team 2- QR Call (our webRTC.ventures Team)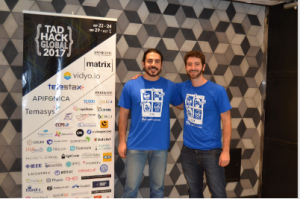 Team 3- Foody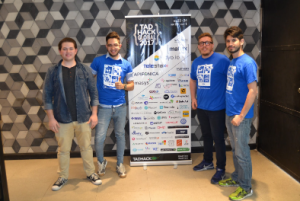 Team 4- Fluency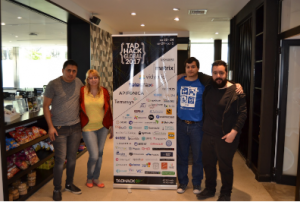 Each team was committed!
Each team worked hard!
Each team had fun!
I believe each team will be back again!!
So, see you next year… and in preparation, learn tips on how to win a TADHack challenge.
[kleo_divider type="full|long|double|short" double="yes|no" position="center|left|right" text="" class="" id=""]
Our team at WebRTC.ventures can build your custom-designed real-time communications application! Please click here to learn about some of our work and the areas we often serve. Then contact us for a quote on your application needs!