Let Our Experts Build Your Custom EdTech Video Application!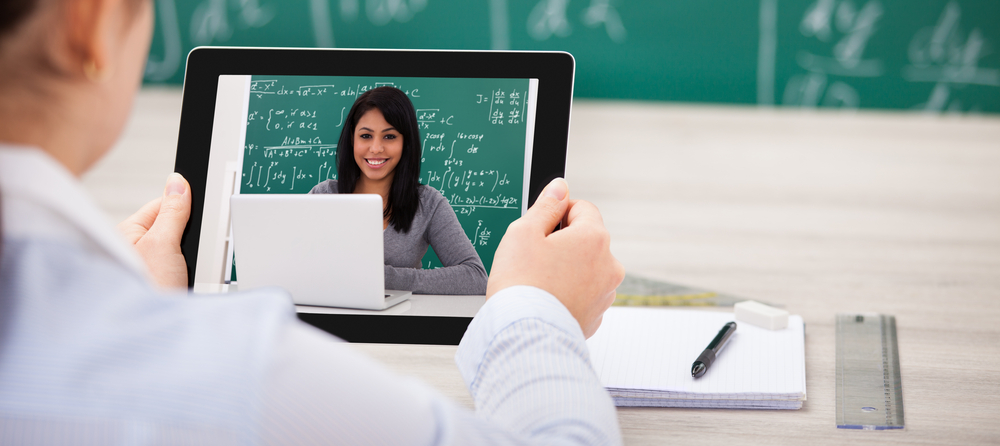 Education is changing fast, and educational institutions face challenges keeping up with rapid advances in technology, student desire to use the latest technologies, and finding ways to make the most efficient use of education funding. Whether you are part of a traditional in-person learning environment, completely virtual remote education, or something in between, video services and real time communications are an increasingly important part of your technology portfolio.
Our team of experts can help you apply WebRTC video technology to many areas of the educational experience, including:
Recruitment/Admissions/Financial Aid
Enrollment/Orientation
Advising
Student Services (Health, Tech Support, Etc.)
Academics/Curriculum/Research/MOOCs
Extracurricular Activities/Athletics/Events
Career Services
Alumni
WebRTC technologies allow you to incorporate real-time video chat, interactive video streaming, broadcasting, screen sharing, and more into the on or off campus experience.  There are many ways you can use WebRTC video – perhaps to enable remote office hours, expert marketplaces, online classroom experiences, and more.
WebRTC is an open source HTML5 standard that allows web and mobile applications to use the camera and microphone on a device.  WebRTC is inherently secure, because it is Peer-to-Peer and encrypted, making it a great option for enabling safe and engaging student services.
Our team can also combine WebRTC video technology with other cutting edge technologies like chatbots, machine learning, artificial intelligence, and more. For example, imagine that you enable a student services application that allows a student to talk with a chatbot to get answers to basic questions about a course or other online service you offer. When the chatbot reaches the limits of what it can communicate to the student, then the chatbot can transfer the student to a live representative over a WebRTC video or audio chat to answer their more advanced questions. The live representative will have access to all the information about what the student was typing with the chatbot, enabling a seamless transition from the automated experience to the more personal experience.
Our team are experts in WebRTC technology and we have deep experience applying it to industries like online education, telehealth, social media, interactive broadcasting, and more.  We can apply that expertise to create a custom solution for your specific use case:
Our team understands the intricacies of building video chat, audio, and data sharing applications using commercial WebRTC platforms like TokBox, Vidyo, PhenixP2P and Twilio.
Our team is also highly trained in User Experience (UX) design, web/mobile development, and all of the best practices that will make your WebRTC education application top-notch.
Our team at WebRTC Ventures combines the latest in design and real-time software development with WebRTC and video chat development experience.
As one example of our experience with the education industry, we have worked closely with Teachstone Training on their software systems for the ongoing learning services around K-12 education. Our team has worked with their in house technical staff on assessment, examination, and online video services for several years. Their team was nice enough to film this testimonial with us, which you can view below. We have performed the work with Teachstone under our parent company name of AgilityFeat, so you will hear that company name used in the testimonial.