We're WebRTC.ventures.
Pleased to Meet You.
WebRTC stands for Web Real-Time Communications, which is a fancy way of saying live video and audio. We didn't invent WebRTC, but we love building apps with it and are experts in applying it to many use cases.
Using the best talent possible, WebRTC.ventures builds innovative solutions that enable the communication of the future (and the present!). We enrich and facilitate people's lives with apps that better connect them with the world around them, no matter where they live.
** We are unavailable for training, debugging other people's code, or work based on equity. We are available for WebRTC-related development work for the right customers, and we look forward to learning more about your needs! **
About Us
WebRTC.ventures is a distributed software development boutique founded in 2010 as AgilityFeat, Inc. Our team of more than 30 developers, designers, testers, DevOps, and project leads has deep expertise connecting users via WebRTC video and audio applications. Working remotely from all around North and South America and serving clients globally, our reputation as leaders in WebRTC integration and custom development is evident from our regular conference presentations, WebRTC Live webinar series, and well-read blog posts.
We pride ourselves on offering our clients the opportunity to work with extremely bright developers. To our developers, we offer the opportunity to work with interesting clients and come up with cutting-edge solutions, all regardless of their location in the world.
Project Staffing
We can build a complete application for you independently or work side-by-side with your team to augment their capabilities. All of our team members speak English and most also speak Spanish. The following roles from WebRTC.ventures may be involved in a project, as needed by the client:
Account Manager

User Experience/Project Lead

Visual Design Lead

Development Staff

DevOps

Testing/Quality Assurance
Our team is always:
Collaborative

Curious

Adaptive

Respectful

Responsive
Industries
We're always open to new things, but here are some industries we have worked with in the past:
Healthcare – Telehealth solutions that connect patients and medical professionals via video, audio, or text chat.
Call Centers / Customer Experience – Integrating video agents into customer support and customer experience workflows so your agents can have richer conversations with your customers and improve margins or close more deals.
Corporate Communication Tools – Whether it's for project management or human resources, we have built applications that help your company hold secure and private video conversations and exchange data in real-time.
Data Dashboards – We have built real-time data dashboards that pull in disparate data and display them to users in an easy-to-use way.
Internet of Things / Automation – We have enabled cameras on devices and used the WebRTC Data Channel to send commands or exchange data so that remote operators can control devices from afar.
Social / Trivia Games – We have built gaming solutions that combine real-time data with live video for fun viral experiences.
Interactive Broadcasting / Webinars – We have worked on solutions that enable interactive online broadcasting of events, where hosts can bring participants up "on stage" and allow them to talk with hosts and guests in a broadcast being shared for thousands of viewers in real-time.
Other fun workflows – We've worked on many other kinds of real-time applications – they don't even have to involve video! We've built complicated financial analysis applications, collaborative team-building applications, healthcare data collection applications, and many others. Our work in live video is great, but don't consider us just for the video part of your application – we can build it all and make your vision a reality.
And there's probably more that we're forgetting about! We'd love to hear your ideas, and even if we haven't worked in your industry before, we've probably built similar elements for others and can bring that experience to bear on your solution.
Telehealth Work
If your application is for telehealth, we'll also talk with you about our SimplyDoc platform. If SimplyDoc meets your needs, then we can offer that to you as a SaaS-based solution with monthly fees based on usage, which gives you an option to get your telehealth application started without the larger upfront costs of custom development. We retain full ownership of SimplyDoc. However, if you want to license our code for use in your custom application, we can discuss those options as well.
Agile Development
We follow an agile development process with periodic iterations and frequent demonstrations, paving the way for continuous collaboration and improvement. 
Our development team works in 1-2 week "sprints." At the end of each iteration, they demonstrate their progress and provide an opportunity for you to give feedback on the features as they are being developed. The customer must provide a Product Owner who can clearly articulate the features needed and be available to our team on a regular basis. 
During the development phase, we will set up and maintain all the necessary server hosting and other accounts needed for your application. After the application is complete, we can either continue to maintain those servers for you or turn them over to your technical staff. 
Programming Languages and Frameworks
WebRTC.ventures builds applications using many different programming languages, frameworks, and third-party services. For every application we create, we evaluate all the options and select the best ones for that specific case. We can add in features like chat, messaging, file-sharing, screen sharing, whiteboards, annotations, and network tests to our applications.
Our preferred development stack includes JavaScript, Node.js, Reactjs, Python, and Ruby on Rails. 

For mobile applications, our preferred development stack includes React Native, Java for Android and Objective-C/Swift for iOS. 

We use common third-party services and APIs, such as Amazon Web Services (AWS) for hosting. For video, telephony, and messaging, we can use commercial Communication Platforms As a Service (CPaaS) such as Vonage, Agora.io, Twilio, and 8×8. We can also build on open-source video media servers such as Janus or Jitsi. For payment processing we typically use Braintree or Stripe.
Our Partners
We proudly partner with these companies in the WebRTC industry.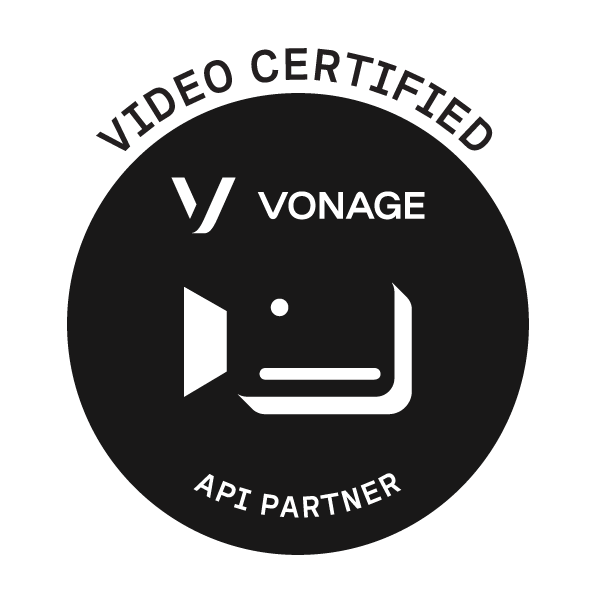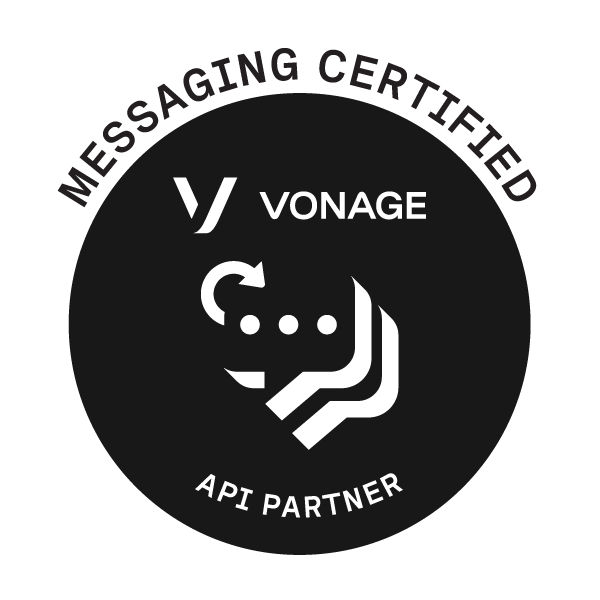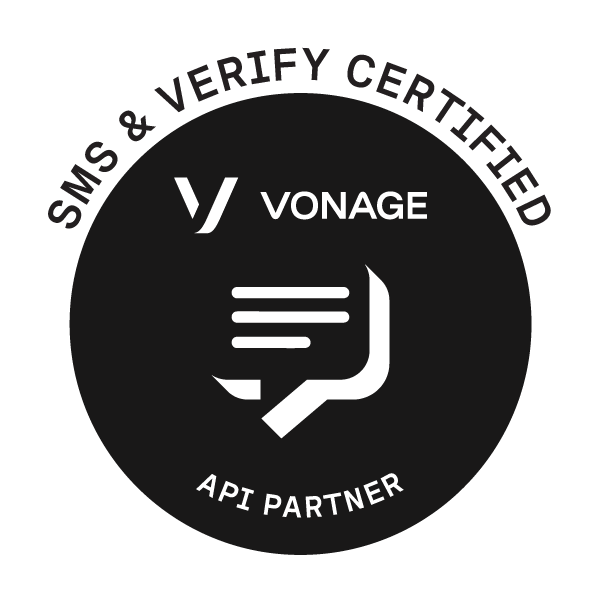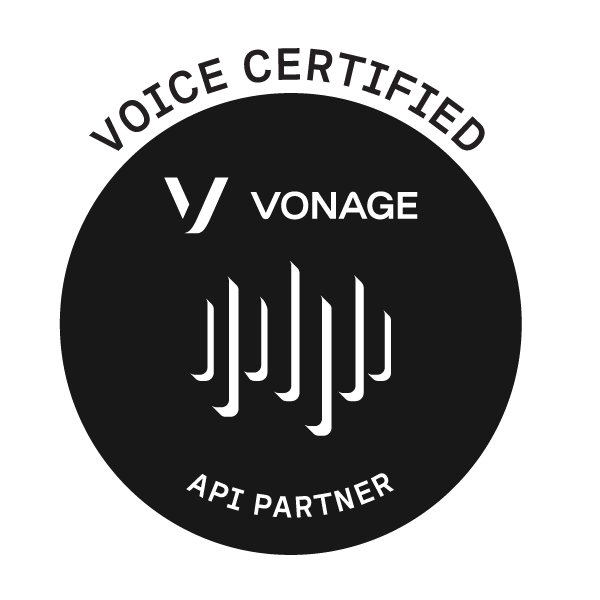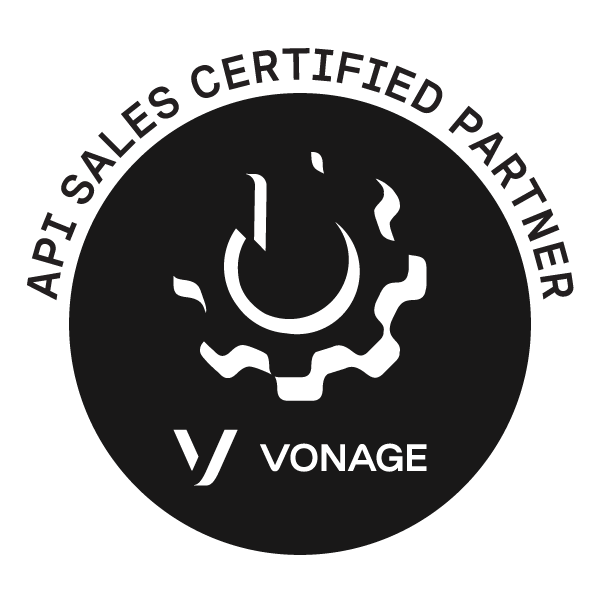 Pricing
Our pricing is typically based on a $12,000 USD monthly fee for each full time engineer placed on your team. Depending on the situation, we can employ alternate contract models.

A basic WebRTC application typically costs $50,000-$70,000 USD depending on the features requested and takes about 3 months of work. Adding a mobile application typically costs $30,000 USD.

A 10% monthly reduction will be applied to:
Contracts with a commitment of 6 months or more.

Contracts requiring 3 or more full-time developers.
In addition to the development costs, there are a number of ongoing monthly costs that should be planned for by the client. We can set up the necessary accounts as part of the project, but the costs are the responsibilities of the client. Example costs might include:
Web server hosting – $500/month is not unusual for Amazon deployments, but it depends on the scale of your solution

WebRTC media servers – Varies depending on the WebRTC platform used and your use case, but typically about $50/month with Vonage (TokBox) using 1-1 video chat, with possible additional usage charges after the first 10,000 minutes of video. Those typical charges increase if group chat and/or recording are required.

SendGrid for sending email notifications ($10/month to start)

Other messaging accounts such as PubNub or Vonage for real-time messaging, SMS, or telephony integration may be required. During development, these accounts are only about $10/month, but they will grow as your messaging volume increases.

Things We Don't Do
We love working with creative people and exciting companies who are trying to make the best of this crazy world we live in. We are here to build your live video application, but that doesn't mean we will work with anyone or on any project. Here are a few examples of work that we generally don't accept:
We don't work for free. We unfortunately cannot accept "work for equity" offers.
We don't work on adult entertainment solutions or in politics. Yeah, we just put those in the same category. We're not judging you, we just don't want to be a part of it.
We don't support existing solutions. If you have an existing application with problems, then take our word for it now – this is generally going to be more complicated to fix than you think. Triple whatever budget you had in mind at least. If you just need to "fix this one little bug," then we are probably not the right team for you. However, if you need an assessment done on an application and are trying to find the right next-gen solution, then we can talk.
We don't work for people who don't "play well with others." Life is too short and we value our team too much to make them put up with bad situations.
We are not just contractors. We work best when we are treated as part of your team. Clients who look at us as just contractors are missing the best part of working with us. Our best clients are always those who treat us as equals, and in return, we are very accommodating to those clients and will do everything we can to make them successful. Clients who look at us as simply a dollar sign and a programming seat won't get the best out of us. If you're looking for a cheap staffing firm or for "butts in seats," we are not your team.

Next Steps
Like what you see so far? Excellent! Once we have learned a bit more about you and your project, the next step is for us to have a discovery call to learn more about your application development needs. We can give you a preliminary development quote once we better understand your unique situation. After that quote, we provide you with contracts that are typically based on a "work for hire" format (i.e., you retain the IP of your application and we bill you for our time to build it to your specifications).
After we have designed and built your application, we can help you deploy it to production and then maintain it in production for you, or we can turn over the application to your technical team.
We're excited about the possibility of working with you and bringing your vision to life!
– Arin and the WebRTC.ventures Team
team@webrtc.ventures