WebRTC Resources
feel free to call us    +1.650.542.8993      team@webrtc.ventures
WebRTC.Ventures
Our team can build your custom WebRTC-based video chat application, audio application, real-time data application, and more!
Free WebRTC Updates!
Sign up for our blog updates and never miss a post! We respect your privacy and will not share your details with anyone else.
---
WebRTC Resources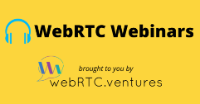 View past webinars or sign up for our next free session about WebRTC!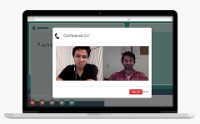 Our free email course on the basics of WebRTC

Our free newsletter RealTimeWeekly.co covering real-time development topics like WebRTC, Pub/Sub, WebSockets, Node.js, and more!
Search WebRTC.ventures
Log in with your credentials