Our Experts Have Your Secure, Encrypted WebRTC Medical Application Ready For You!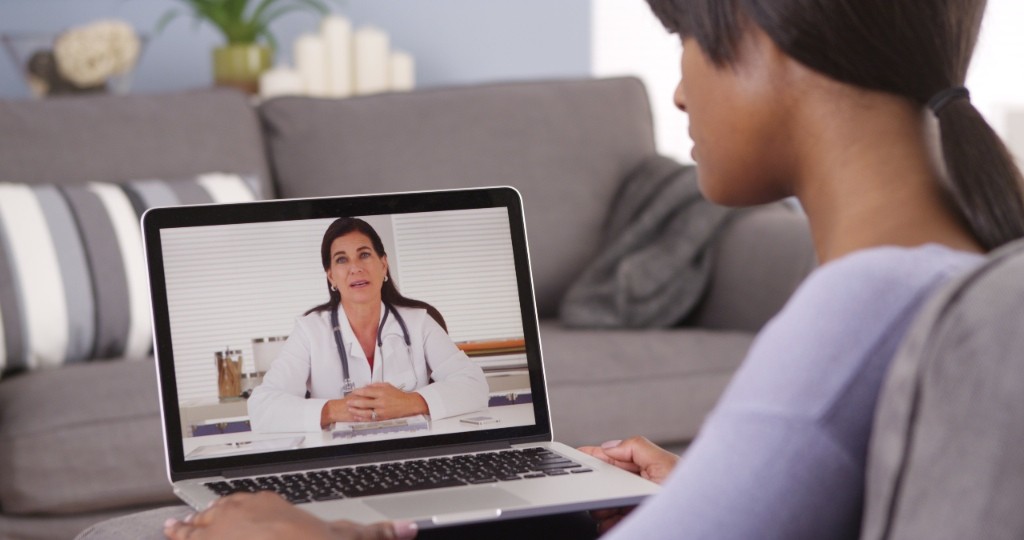 With aging populations, improved telecommunications, and an increasing need for healthcare, it's no wonder that telemedicine is a hot area for startups right now. But building a medical application is not as simple as other software.
Our team has built a Telehealth Starter Kit called UniCare which can be licensed, customized, and rebranded to your unique business needs.
To build medical software utilizing video chat technology, you need four key technical ingredients:
Encrypted Peer-to-peer (P2P) transmission of all video, audio, and other data.  WebRTC enables P2P communications, which means that there is no intermediary server which hackers can break into.  Peer to Peer means patient data is encrypted, safe, and cannot be compromised.
Strong security around user access to the application.
Encryption of any personally identifiable information (PII) which will be stored in application databases.
Signaling data must be anonymous, so that the information exchanged between users in order to setup a call does not accidentally leak personal patient information.
WebRTC is very interesting for medical applications because it enables a key part of telemedicine:  video chat.  Traditionally, medical software and health care information technology companies have struggled to incorporate video chat into their applications because of HIPAA requirements that all communications be secure and encrypted.  Commercial applications like Skype are not private enough, and doctors shy away from serving remote patients with Skype or Facetime because those applications are not secure.
WebRTC is different however.  WebRTC is inherently secure, because it is Peer-to-Peer and encrypted, making it one of the best telemedicine solutions.  The following diagram shows the basic architecture of a WebRTC video chat application.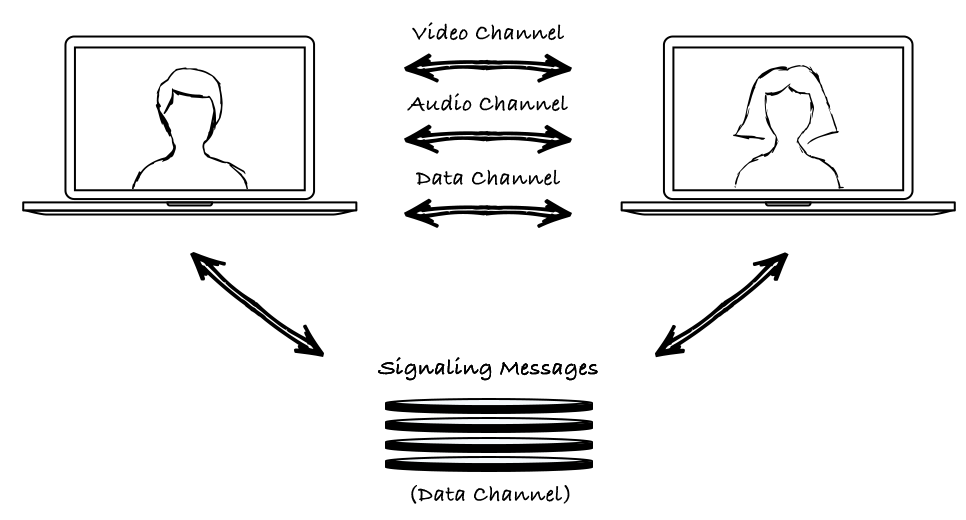 In this diagram, a server exists for "handshaking" between the patient and doctor, which is called a "signaling" server.  This part of the communications is not necessarily secure, which is fine because patient information won't be transmitted over this channel.  Once the connection has been established between the doctor and a patient, all video, audio, and data communications are Peer to Peer, which makes the communication secure and encrypted.
Simply knowing these facts about WebRTC is not enough for you to build your WebRTC based medical application.  You need an experienced development team like ours at WebRTC.ventures:
Our team understands the intricacies of building video chat, audio, and data sharing applications using commercial WebRTC platforms like TokBox and Twilio.
Our team is also highly trained in User Experience (UX) design, web/mobile development, and all of the best practices that will make your WebRTC medical application top-notch.
Our team at WebRTC Ventures combines the latest in design and real-time software development with WebRTC and video chat development experience.
Student Mental Health Platform Configured to Your School or Private Counseling Center's Brand

A new product offering: a real-time video and audio student mental health platform that supports student well-being by enhancing and expanding the reach of a school or private organization's counseling center.
Arin Sime, Founder & CEO of UniWellness said, "Our team realized there are many gaps in mental health care access  for high school and college youth, and we are passionate about addressing those needs. Our UniWellness Care app will allow more students to meet with their counselors whenever and wherever they need to, using secure video technology and mobile applications."
Unfortunately, the United States is currently experiencing a student mental health crisis. Research shows that up to 50% of students suffer from depression and anxiety. This is double the rate that adults face. Only 1/3 of those students get the treatment they need.
Suicides amongst college students are one outcome of this crisis:  6% of students consider suicide in any year; 20% of students considered suicide sometime during college; 86% who died by suicide never sought treatment from school counseling.
Why do so few students get mental health care?
Paige Long, Customer Experience Lead for UniWellness, and a former student leader at Christopher Newport University, noted that "Some students fear the social stigma of being seen in the counseling waiting room. For others, their debilitating depression and anxiety leaves them unable to leave their dorm.  For many, the idea of having to start all over with a new counselor when they get to college is daunting. These unfortunately are all barriers that prevent some students from seeking the treatment they need, and which we can help them overcome."
Ginger Germani, UniWellness Director of Telehealth Accounts and a mental health advocate, noted that "students at this age face some of the most exciting and daunting challenges of their young lives. If a high school student is being treated for depression and anxiety, it's important that they be able to continue that relationship when they go away to college, during the biggest transition of their life. UniWellness offers a secure solution to help colleges make sure students receive the care on campus that they need, as well as continue care they were receiving in high school."
Want to learn more about UniWellness?
WebRTC Telehealth Client Case Study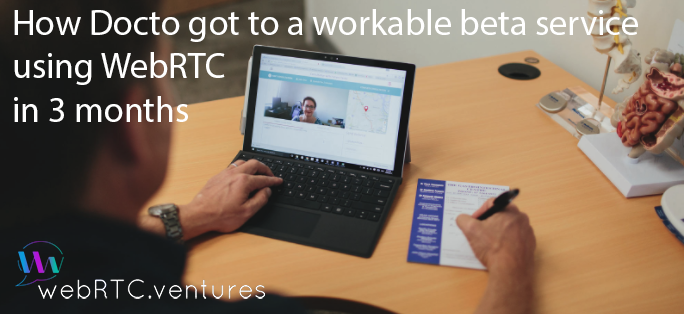 Docto is an Australian startup in the telehealth space. Their competitive advantage? They connect patients with the medical specialists who are most likely to be able to assist the patient.
A year since they started working with WebRTC.ventures, Docto is already operating with 70 doctors who consult to their patients.
Want to learn how Docto got to a workable beta service using WebRTC in just 3 months?
[/vc_column_text]
Want to Know the Future of Video in Telehealth?
Sign up for Your Free eCourse Guide Today!

Webrtc.ventures offers free email course on the future of video in healthcare and telehealth, examining the inherent security advantages of a telehealth application based on webrtc video technology.
Arin Sime, CEO of WebRTC Ventures  said, "We have been contacted by many companies interested in learning more about how to apply WebRTC video communications in telehealth applications, and so we decided to offer this email course to share the best practices that we've learned working with telehealth solutions in the US and Australia."
This six week,self-guided email course specifically dives into HIPAA-compliant telehealth app technology, and how facilities and providers can onboard this revolutionary technology while staying HIPAA-compliant and scalable for the future.
Each week, course participants will receive an email with a downloadable eBook which dives a little deeper into the WebRTC video world and its role in Telehealth.
Topics covered include:
WebRTC background
WebRTC and telehealth apps
Telehealth security
WebRTC architectural decisions
WebRTC case studies
WebRTC and the future
Sime added, "The goal of this email course is to get decision makers started on what they need to know to make secure apps part of their facility's future. While there is plenty of information out there on telehealth in general, there is a lack of resources available on telehealth and WebRTC video technology. This technology is crucial for healthcare decision-makers to understand as they explore HIPAA-compliant telehealth apps."
Download Your Free Telehealth Whitepaper
Get the facts before leaping into the world of telehealth.
This whitepaper is your guide to buidling telemedicine apps with WebRTC video technology that are fully HIPAA compliant.
Face-to-face, no matter the place — Telehealth is bringing patients and providers closer than ever before. With quality-of-life improvements for both, it has the potential to revolutionize the way you provide care, while keeping you fully compliant.
This whitepaper gets you started on what you need to know to make secure apps part of your facility's future.
Here's another example of our WebRTC medical application development work. We designed and developed a telehealth solution for WellBeing Consult,  a WebRTC based solution for mental health professionals serving remote patients.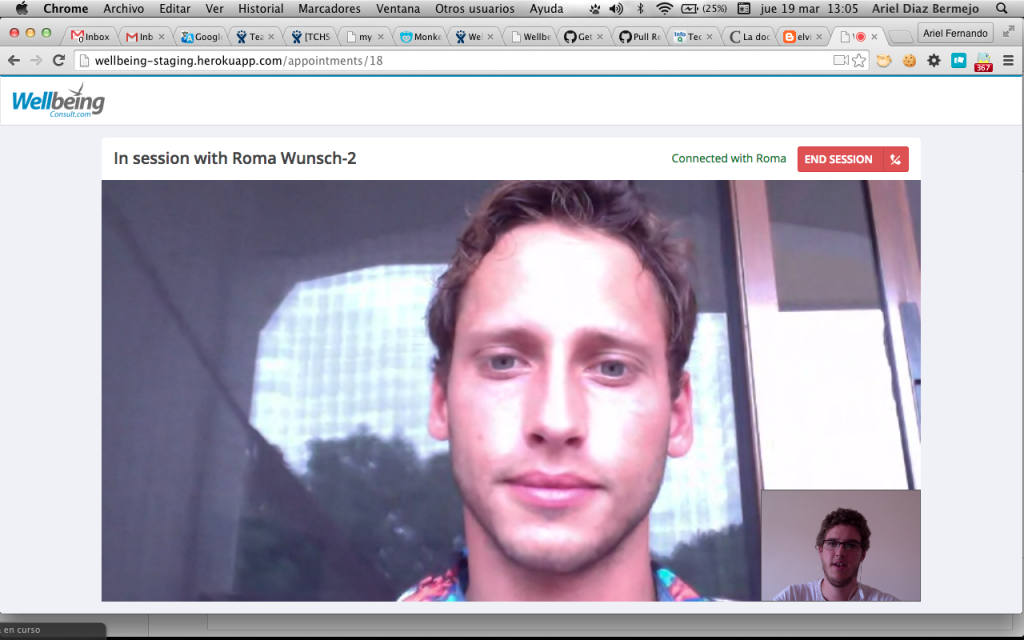 WellBeing Consult allows patients to speak with medical health professionals without having to visit them in person.  Founders Nick and Marty Brewster are from Australia, and they are launching this application initially to target an area that can benefit greatly from telemedicine: the Australian outback.  Patients can find a mental health professional who specializes in their particular needs and meet with them via remote video chat.  No longer will patients be restricted to professionals who are geographically convenient.  They can get the assistance they need from the most qualified professionals, regardless of location.
Other features :
Selection of professionals by speciality
Secure and encyrpted video chat
Protection of personal patient information
Invoicing and credit card payment
Session timers
Our team built the WellBeing application on top of TokBox's WebRTC platform in order to produce a reliable tool for healthcare providers and patients alike.
Custom design
The WebRTC.ventures team can design your telemedicine application from the ground up.  We start with process flows to understand the customer interaction, and then build wireframes to show the details of that interaction.  Our designer then combines that with your brand to build a beautiful and usable application that your customers will love.
WebRTC Expertise
As the founders of RealTimeWeekly.co, and authors of an O'Reilly video course on WebRTC, our team is up to date on the latest trends and changes in WebRTC and video chat development.  We take our experience with frameworks like TokBox and Twilio, and apply that to build the best solution for your needs.